A+E Networks
A+E Networks, LLC is an award-winning, global media content company offering consumers a diverse communications environment ranging from television networks to websites, to home videos/DVDs to gaming and educational software.
John D'Antonio - Director, Distribution
212.424.7263 | john.d'antonio@aenetworks.com
Adara Technologies Inc.
Our Bandwidth Reclamation Solution enables operators to quickly deliver multi-Gigabit DOCSIS Broadband, reliable IPTV/OTT video and unlimited HD/4K …all while saving $$$MILLIONS and without disrupting subscribers. Also ask us about our new app-based IPTV/OTT solution, myCatapulTVe®.
Mark N. Guerrazzi - Vice President, Sales & Business Development
1-888-99-23272 ext. 703 | mark.guerrazzi@adara-tech.com
Advanced Media Technologies
AMT is the leading distributor for High-End Broadband Electronics for CATV equipment including: CMTSs, modems & gateways, digital encoders, set-top boxes, satellite receivers and more.
Phil Young – Director of Sales
954.427.5711 | pyoung@amt.com
Anthem Sports and Entertainment
Anthem Sports is a global multi-platform sports and entertainment media company serving passionate communities with targeted content that drives diverse revenue streams.
Randy Brown – SVP of Distribution
310.869.5267 | rbrown@anthemse.com
Buckingham Manufacturing
For over 120 years, Buckingham has been the work's most trusted safety equipment manufacturer for lineman, arborists, & telecom professionals.
Todd Lambert – Arborist & Cable Accounts Manager
607.773.2400 | tlambert@buckinghammfg.com
CBHV
CBHV, a national receivables management company with 37 years experience in maximizing recoveries, can design a complete pre-collection or charge-off program that helps enhance your revenue.
Kevin Kolb - Vice President Business Development
631.828.4597 | kevink@cbhv.com
Cinnamon Mueller
Cinnamon Mueller is a boutique law firm dedicated to serving the legal, regulatory and business needs of small and mid-sized video, voice and broadband providers with a philosophy of outstanding client service.
Bruce Beard - Managing Partner
314.394.1535 | bbeard@cinnamonmueller.com
CoBank
A cooperative bank with more than $125 billion, CoBank serves vital industries across rural America by providing financial services to agribusiness, rural-infrastructure and communications providers.
Ted Koerner – Senior Vice President
303-740-6461 | tkoerner@cobank.com
CommSoft
CommSoft provides communications service providers with software solutions to conduct their customer care, billing, and provisioning operations from one fully integrated, convergent system.
Melissa Graziadei - Administrative Assistant
518.720.3700 | melissa.graziadei@commsoft.net
Cooperative Network Services (CNS)
CNS partners with companies to provide professional services including:  engineering, consulting, video management, marketing, HR, and more!  We operate as an extension of your team!
Jean Edhlund – Video Product Partner
jean.edhlund@cooperative-networks.com
Crown Media Family Networks
From one of the most trusted brands, Hallmark Channel and Hallmark Movie Channel delivers extraordinary original movies and award winning entertainment you won't find anywhere else.
Lisa Barroso - SVP, Distribution
312.819.2928 | lisabarroso@crownmedia.com
Davis Wright Tremaine LLP
Davis Wright Tremaine's communications attorneys have decades of federal, state and local regulatory experience advising clients in every area of today's increasingly convergent communications industry.
K.C. Halm - Partner
202.973.4200 | kchalm@dwt.com
Discovery Networks
The world's #1 nonfiction media company with 100+ worldwide networks, led by Discovery Channel, TLC, Animal Planet, Science and Investigation Discovery, as well as JV Networks OWN, The Hub and 3net.
David Broughton - Director, Domestic Distribution
240.662.2831 | david_broughton@discovery.com
Entertainment Studio Networks
The largest independent producer of first-run syndicated television programming, owns and operates seven HD television networks: Cars.TV, Comedy.TV, ES.TV, Justice Central, MyDestination.TV, Pets.TV and Recipe.TV.
Janice Arouh - President, Distribution & Marketing
310.277.3500 | janice@es.tv
Evolution Digital, LLC
Evolution Digital, LLC, is the fastest growing supplier of digital solutions for bandwidth reclamation and next-generation advanced set-top boxes.
Marc Cohen - EVP of Sales
703.922.9883 | mcohen@evolutionbb.com
EWTN
EWTN, the world's largest religious media network, airs family and religious programming from a Catholic point of view without license fees.  EWTN, EWTN Espanol and EWTN HD.
Emily Stauss - Marketing Support Coordinator
205.271.2900 ext. 3521 | estauss@ewtn.com

Family Entertainment Television, Inc.
FETV is a cable and satellite network featuring classic TV programs from the 50's, 60's and 70's the whole family can enjoy
William Airy – Chief Strategy Officer
303.670.1420 | bairy@fetv.tv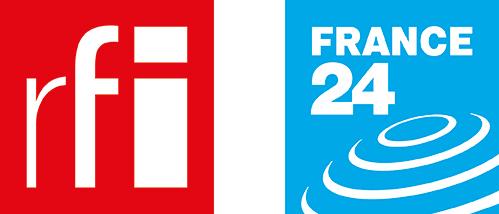 France 24 / RFI
France 24 is an international news channel in English, French, Spanish and Arabic. RFI is an international radio in French and 16 languages.
Pompeyo Pino – Distribution Director Radio Americas
GLDS
Affordable Customer Management, Billing and Service Delivery for Broadband, Voice, Video, Internet, FTTH, IPTV, VOD/PPV Self-Care/Subscribe. Workforce Management. >800 Installations since 1980.
Kevin Kononchek - Director, Business Development
800.882.7950 x121 | kevin.kononchek@glds.com
Harris, Wiltshire & Grannis LLP
We are a boutique law firm that focuses on solving serious legal problems that call for seasoned judgement and experience.
Michael Nilsson – Partner
202.730.1334 | mnilsson@hwglaw.com
iGLASS
iGLASS offers turn-key, outsourced CPE, HFC, GPON, Metro Ethernet, Cellular Backhaul & Wireless Network Monitoring Services designed specifically for independent cable operators.  US-based NOC.
David Nizen - VP, Business Development
919.387.3550 x814 | david.nizen@iglass.net
Inteserra Consulting Group, Inc.
Inteserra provides telecom industry experience in regulatory compliance, market entry and project management. Our consultants offer guidance regarding regulatory changes and help you manage requirements.
Jennifer Durst-Jarrell – Director of Marketing
407.740.8575 | jdurstjarrell@inteserra.com
Innovative Systems
With over 1200 systems, Innovative Systems provides OSS, IPTV systems, enhanced voice services, and print services to independent Tier 3 communications companies.  Visit www.innovsys.com.
Scott Sobolewski - Voice & Video Products Sales Manager
605.995.6120 | scotts@innovsys.com
INSP
INSP is a television network delivered to more than 81 million U.S. homes. With its blend of timeless favorites, original series, and exclusive content, INSP features programs filled with inspiring stories that honor family values and celebrate the American spirit.
Russell Cooper - VP, Worldwide Distribution
803.578.1255 | rcooper@insp.com
ION Media Networks
ION Media Networks (ION Television, ION Life and Qubo networks) is a leading innovator in television content and technology, bringing entertainment and choice to all consumers.
Ron Saykin – Sr. Director, Affiliate Sales
646.351.2803 | ronsaykin@ionmedia.com
JSI (John Staurulakis, Inc.)
Full-service consulting firm which provides compliance, financial, management, business development and strategic services to small video/cable companies across the nation.
John Kuykendall - Vice President
301.459.7590 | jkuykendall@jsitel.com
Kelley Drye & Warren LLP
With more than 350 lawyers and other professionals throughout domestic and international offices, Kelley Drye & Warren LLP provides exceptional, cost-effective legal counsel that helps our clients achieve their business goals.
Thomas Cohen - Attorney
202.342.8518 | tcohen@kelleydrye.com
MAV TV
MAVTV is your destination for all things motorsports.  With an unparalleled line-up of motorsports events and exclusive automotive reality shows.  MAVTV is Motorsports!
Ed Niemi - VP, Distribution
951.817.6664 | eniemi@mavtv.com
Maxxian
Maxxian doesn't just identify revenue leakage, operational problems and piracy for cable modems and set-tops.  We're trusted to automatically apply corrections and track the payback.
R.J. Juneau - CTO
905.886.7862 x221 | rj@maxxian.com
Milestone Communications, Inc.
Providing brokerage, management and consulting services to independent cable operators for over 25 years. Mr. Drake also has prior ACA board service as an independent cable operator.
Michael Drake - President
303.993.3557 | mdrake@milestonecomminc.com
Minerva Networks
Minerva Networks develops service management solutions to deliver advanced television services. The Minerva solution enables operators to provide subscribers with "the best place for the best content" on any device.
Randy Osborne – SVP Worldwide Sales
408.315.5677 | rosborne@minervanetworks.com
Mosaic Marketing
Specializing in the broadband industry since 2002, our boutique firm delivers results-driven websites, graphic design, communications & public relations.
Melissa Hicks - President
484.888.6766 | mhicks@mosaicmarketing.com
National Information Solutions Cooperative
NISC is an industry leader providing IT solutions for subscriber billing, accounting, engineering and operations, e-solutions, bill printing, third-party integration and many other IT solutions.
Cathy Henn
866-999-6472 | cathy.henn@nisc.coop
Newsy
The E.W. Scripps Company offers a robust portfolio of news, information and entertainment networks with Newsy and Katz Networks (Bounce, Court TV, Court TV Mystery, Grit & Laff).
Christine Slusser – Partnership Associate
NCTI
NCTI powers frontline performance through quality training and tools-accessible anytime and anywhere. Technicians, customer service representatives and executives credit NCTI for helping them to build rewarding careers.
Becky Woods - Marketing Manager
303.784.8129 | bwoods@jonesncti.com
NRBTV
NRBTV equips you to live differently with programming that inspires deep thinking and provides practical tools needed to put your faith into practice.
Allen Beckner - Director Channel Distribution
615.338.7067 | abeckner@nrbtv.org
OpenVault
OpenVault is a leading data analytics and solutions provider that serves over 150 broadband operators on 4 continents, tracking data usage consumption levels for millions of subscribers.
Kristen Nihamin – Media Marketing Manager
917.509.9028 | knihamin@openvault.com
Outdoor Sportsman Group Networks
Worldwide leader in outdoor media.
Tim Boell - Vice President, Affiliate Sales and Marketing
303.615.8819 | tboell@outdoorchannel.com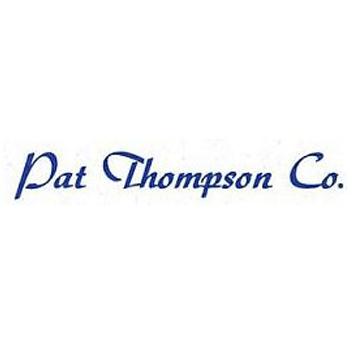 Pat Thompson Co.
For over 33 years, Pat Thompson has been working with the owners of independent telecommunications companies assisting them with sales and acquisitions.
Pat Thompson
303.884.7677 | patsthompson@gmail.com
Plume
Plume is the creator of the world's first intelligent Smart Home Services platform. We enable ISPs to provide their customers with unparalleled home Wi-Fi performance, personalization and security. 
Todd Grantham - Chief Marketing Officer
415.377.5307
todd@plume.com
QVC
As the world's leading digital retailer, QVC is changing the way the world shops with name brands, unique finds, personalities and passionate shoppers.
Kathleen Greim - Sr. Regional Manager
484.701.6776 | kathleen.a.greim@qvc.com
RBC Capital Markets
RBC Capital Markets is a leading financial advisor, providing comprehensive equity and debt financing services & products and M&A advisory to the cable and broadband industry.
Mike Talamantes – Director
303.778.5566 | mike.talamantes@rbccm.com
REELZ
REELZ is a leading independent cable and satellite entertainment network, connecting its viewers with the magic, wonder and excitement of Hollywood wherever it happens.
John DeGarmo - SVP, Distribution
505.212.8750 | jdegarmo@reelz.com
Revolt Media & TV
REVOLT is an American music-oriented digital cable television network.
Dave Duff - VP of Content Distribution
646.759.7989 | dduff@revolt.tv
Ride Television Network, Inc.
Ride TV is a 24-hour, high definition television network dedicated to showcasing the horse culture and lifestyle. Delivering high-quality programming to those that enjoy and care about anything and everything horse related.
Peter Clifford - SVP, US Distribution
203.414.1029 | p.clifford@ridetv.com
RocNet Supply, Inc.
RocNet Supply is a provider of new, used, and certified pre-owned networking equipment and associated services.  We help find the best solutions for our customers.
Allison Clark – Office Manager
585.683.9933 | aclark@rocnetsupply.com
SatCom Marketing
SatCom Marketing is a leading teleservices provider to the cable and broadband industry specializing in outbound sales, inbound sales, and customer support for business and consumer markets.
Bob Ormberg – Business Development Officer
763.235.8111
bob.ormberg@satcommarketing.com
Security Coverage
John Gates - SVP of Business Development
319.298.4700 | jgates@securitycoverage.com
SES
SES, a leading satellite operator, is providing free antenna equipment to qualified cable operators to access programming from SES satellites AMC-1, AMC-18 and SES-1.
Leslie Gadsby - Manager
609.987.4082 | lesli.gadsby@ses.com
Sterner Energy, LLC
Do you pay for over 50 power supply meters in a deregulated electric market? If yes, you need to talk to us! We will save you money.
Mark Sterner - Partner
215.536.1739 | mark@sternerenergy.com
The Weather Channel
The Weather Channel is committed to keeping your customers safe with the most up-to-date local & national weather information. It's amazing out there!
Bruce Gibson - Director, Brand Expansion
770.226.2494 | bruce.gibson@weather.com
TV Media
TV Media provides cost-efficient TV and entertainment metadata and solutions to power on-screen TV guides (EPG), VOD libraries and OTT catalogues.
Kevin Rose – General Manager
613.834.7879 | kevinrose@tvmedia.ca
TV One
TV One serves more than 60 million households, offering real-life and original programming, classic series and movies that entertain and inform a diverse audience of black viewers.
Rori Peters - SVP, Content Distribution & Sales Strategy
301.755.2902 | rpeters@tvone.tv
Vivicast Media
Vivicast Media is the world leader in 24/7 linear television networks offering a full schedule line-up of 4K and HDR as well as 4k VOD.
Matt Pohlman- VP Worldwide Sales
901.842.5345 | mpohlman@vivicast.com
ZCorum
ZCorum offers a comprehensive suite of services and diagnostics for broadband operators including network design, engineering, CPE provisioning, Hosted email, VoIP, and end-user technical support.
Eva Marlink, Sales & Marketing Assistant
678.507.5000 | emarlink@zcorum.com | www.zcorum.com
4501 North Point Parkway #125, Alpharetta, GA 30222