ACA Connects Chairman Patricia Jo Boyers and ACA Connects President and CEO Grant Spellmeyer Launch 30th Anniversary Gathering by Sharing Their Big Hopes for the Future
Spellmeyer Takes a Deep Look at the Issues in 'Fireside Chat' with Cablefax Daily Editorial Director Amy Maclean
WASHINGTON, D.C., March 1, 2023 – The ACA Connects Summit, the first one held in-person since 2019, kicked off today with a broadband-centric focus as Washington, D.C., prepares to award tens of billions in broadband grants to close the digital divide with the cooperation and encouragement of ACA Connects' hundreds of independent broadband operators.
First to take the stage was U.S. Sen. Ben Ray Luján of New Mexico, who is Chairman of the Communications, Media, and Broadband Subcommittee. As Chairman, Sen. Luján from Capitol Hill will be able to engage in close oversight of the National Telecommunications and Information Administration, home of the Broadband Equity, Access, and Deployment (BEAD) Program and its $42 billion in broadband grants awaiting distribution starting later this year.
Next on stage was Federal Communications Commissioner Nathan Simington, who joined the FCC in 2020 and brought to his new position an extensive background in both the private and public sectors, including a stint at NTIA where he examined the federal government's role in the Internet. The FCC, based in Washington, D.C., is the nation's chief communications regulator.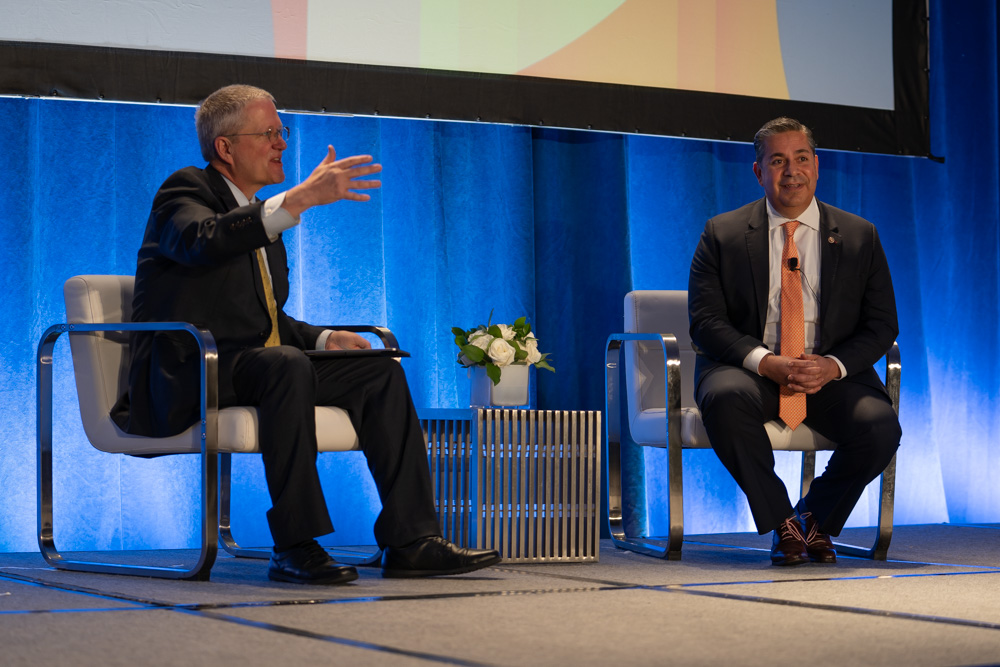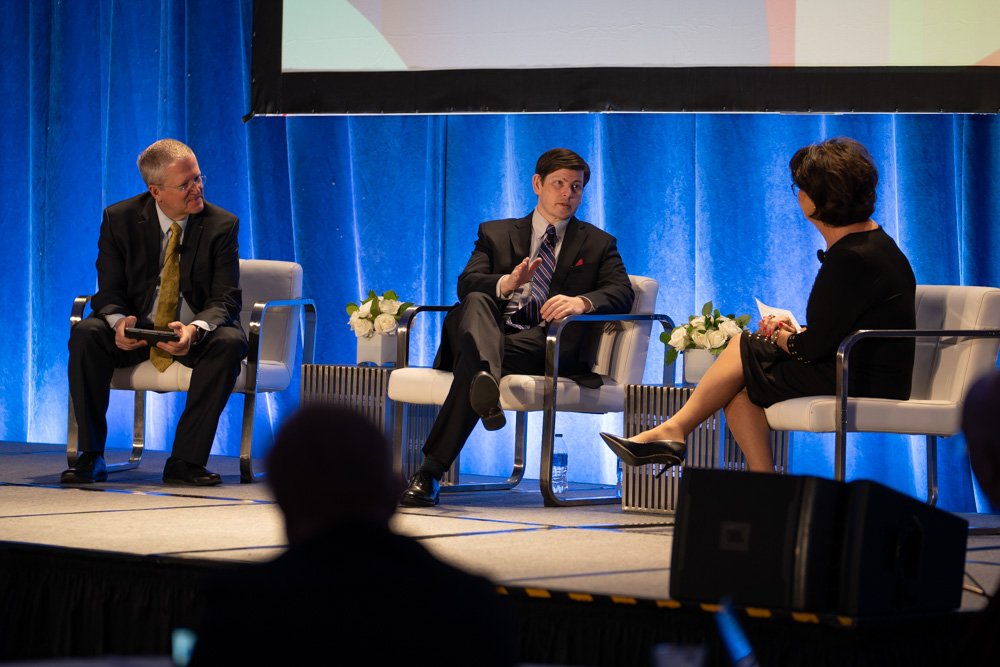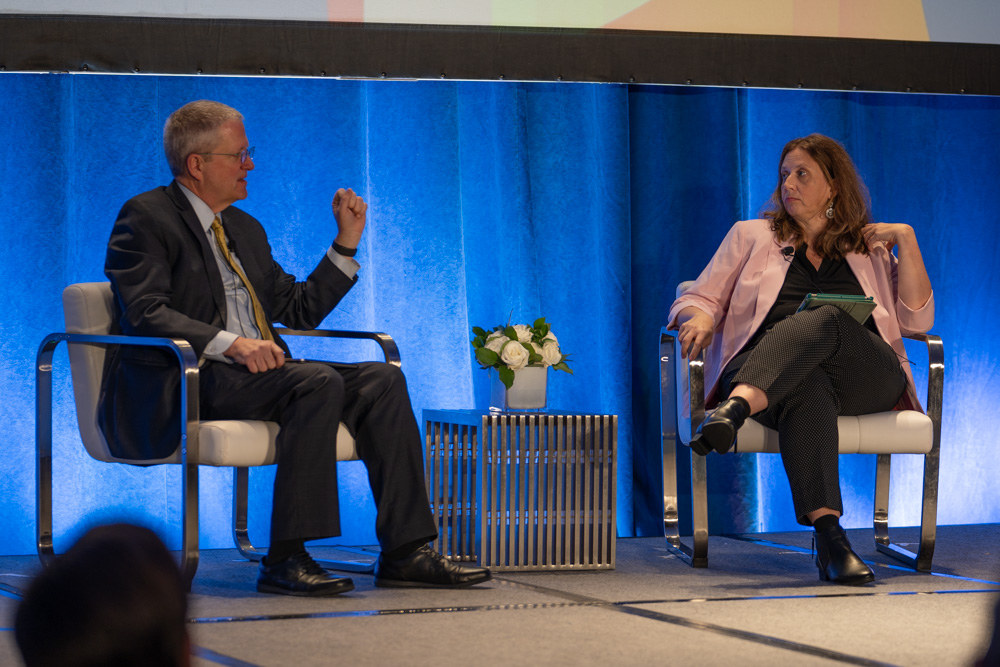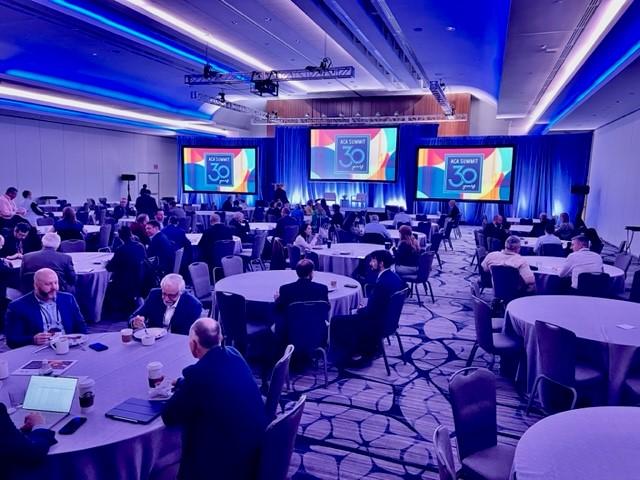 "I want to offer my sincere thanks to Sen. Luján and Commissioner Simington for getting today's policy forum started on a high note before an audience of broadband industry professionals eager to absorb BEAD Program details and learn of broadband policy discussions within the FCC," ACA Connects President and CEO Grant Spellmeyer said. "We greatly appreciated hearing from both of these great leaders."
Spellmeyer – joined by ACA Connects Chairman Patricia Jo Boyers – opened the Summit explaining that the broadband ISP market is highly competitive now and growing more so by the day. He also stressed that ACA Connects believes $42 billion is sufficient to connect the vast majority of unserved and underserved locations with fiber-to-the-premises (FTTP) technology.
"ACA Connects Members are shaping the communications future of millions of American families, making investment decisions that have relied on a careful and balanced regulatory approach in Washington, D.C. Thank you to Sen. Luján and Commissioner Simington for visiting with us this morning on a truly historic day for our association," Mrs. Boyers said.
Mrs. Boyers is President/CEO & Co-Founder of BOYCOM Vision in Poplar Bluff, Mo., a video and broadband provider serving about 5,100 customers.
Spellmeyer and Mrs. Boyers opened the Summit by welcoming ACA Connects Members to their first Summit in four years and congratulating them for their unsung efforts during the pandemic emergency.
Spellmeyer, who became President and CEO last June, took the stage at his inaugural Summit to deliver his views on the major issues facing ACA Connects Members during a 'Fireside Chat' with Cablefax Daily Editorial Director Amy Maclean.
The ACA Connects Summit is a special event that offers small and midsize broadband and video providers that serve hometown America the opportunity to engage with key lawmakers and regulators as well as media representatives that report on communications policy in Washington, D.C.
The Summit gives independent communications providers a vehicle for framing the diverse and complex issues in their own words during dozens of sessions on Capitol Hill and with regulators at the FCC.
The ACA Connects Summit host is the Grand Hyatt Washington, 1000 H St NW, Washington, DC 20001.
#Summit2023 is the official social media hashtag for the event.
---
About ACA Connects: America's Communications Association – Based in Pittsburgh, ACA Connects is a trade organization representing more than 500 smaller and medium-sized, independent companies that provide broadband, video, and phone services covering 23 million customers, 6 million of which are located in rural and smaller suburban markets across America. Through active participation in the regulatory and legislative process in Washington, D.C., ACA Connects Members work together to advance the interests of their customers and ensure the future competitiveness and viability of their businesses.