Community Champions Contest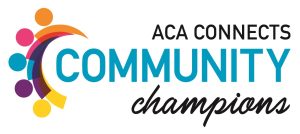 Our ACA Connects Members are an important part of their communities. In addition to delivering reliable and affordable video and broadband services, they often lead initiatives that provide a helping hand to their neighbors and friends. From volunteering at food banks, to organizing clothing drives, to donating school supplies to local children, our Members and their employees are engaged and committed to the well-being of their customers in the areas where they live and work.
To honor that spirit of giving back, we are pleased to announce a contest for 2022. We are taking nominations for community service projects hosted by our ACA Connects Operator Members.
Members are encouraged to nominate their company's community service projects for this honor by completing the form on our website (see below).  Nominations will be taken through August and will be included in one of the first three issues of Independent Communications News (March, July and September), depending on the date of submission.  All nominated projects will be listed on the Community Champions pages of the website for viewing.  Beginning in September 2022, visitors to the Community Champions page can vote for a winner of the 2022 award. The winning project will receive a $2,500 donation from ACA Connects to continue their projects.
At ACA Connects, we are proud to represent such a wonderful group of companies who see the value of investing in their communities and lifting up their neighbors. We're excited to see the innovative and unique projects our members have developed in an effort to give back!
Questions regarding Community Champions? Please contact Stacey Leech at stacey.leech@acaconnects.org.
Nominate a Community Champion

Armstrong
"Breaking Bread"
Armstrong launched their Breaking Bread initiative to help feed the hungry in the communities Armstrong provides service on March 8, 2010. Armstrong customers and employees can drop off donations at local Armstrong locations.
In 2021, Armstrong customers and employees donated 42,292 pounds of food plus $26,838.33 in monetary donations and nearly 200 volunteer hours. These resources were routed to over 200 community feeding programs to help supply food to families who are experiencing food insecurity.
Hunger is a problem in all the communities that Armstrong serves and the Breaking Bread initiative strives to help more than simply donating food. Armstrong is committed to fighting hunger through a four-pronged approach: Collecting donations of food, volunteering time, donating money and raising awareness. Armstrong has donated thousands of branded commercials to promote this need in our communities, as well as via social media, email, and the Armstrong Neighborhood Channel.
In 2018, Armstrong added Avenge Hunger Month during September to help in its awareness efforts for local food programs. Over the past four years, Armstrong has helped to collect more than 160,000 pounds of food and nearly $75,000 in monetary donations to help support local feeding programs through Avenge Hunger Month events.
Armstrong is proud to be active in the communities throughout the six states we serve, making Breaking Bread one of Armstrong's most important community services.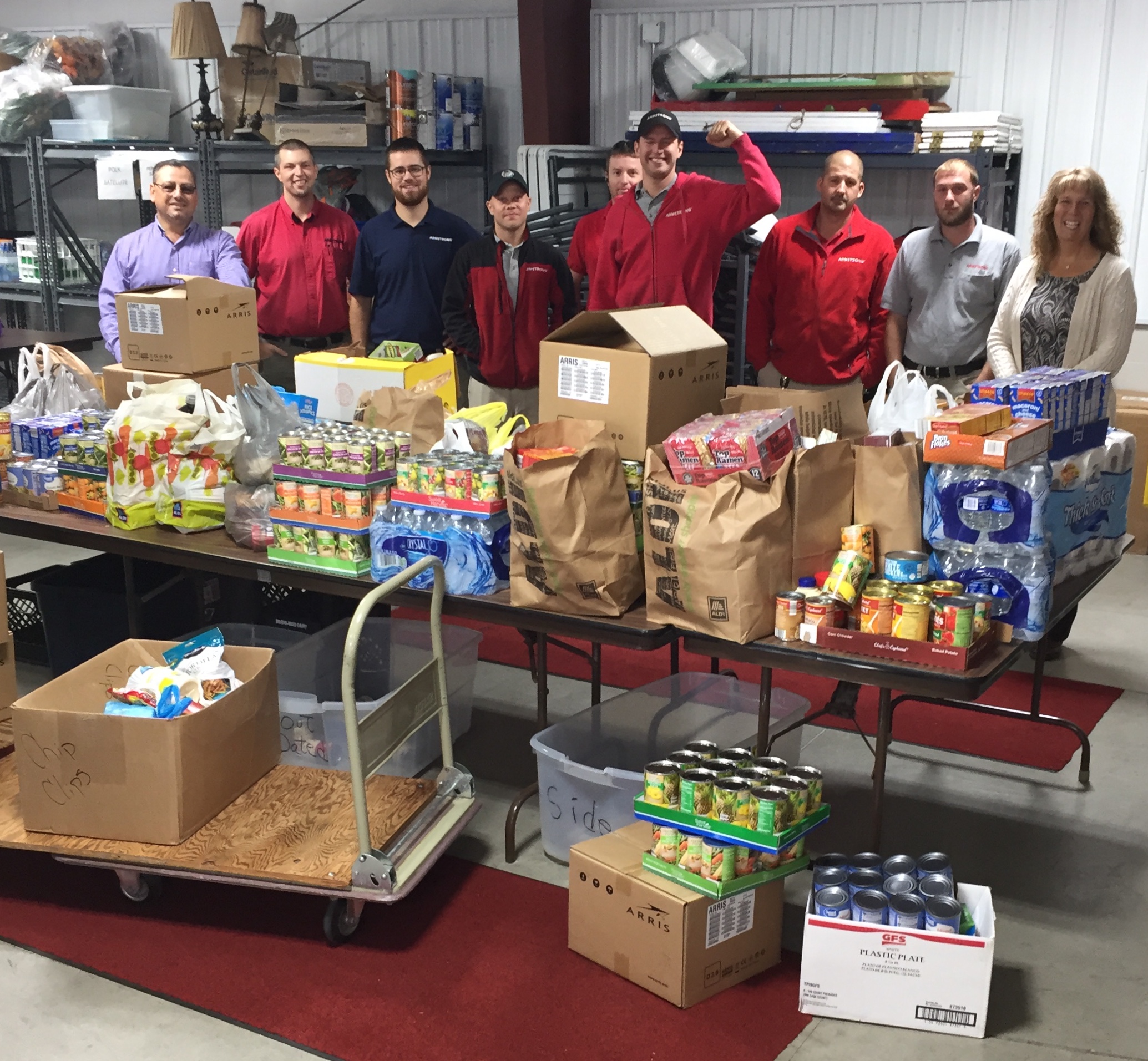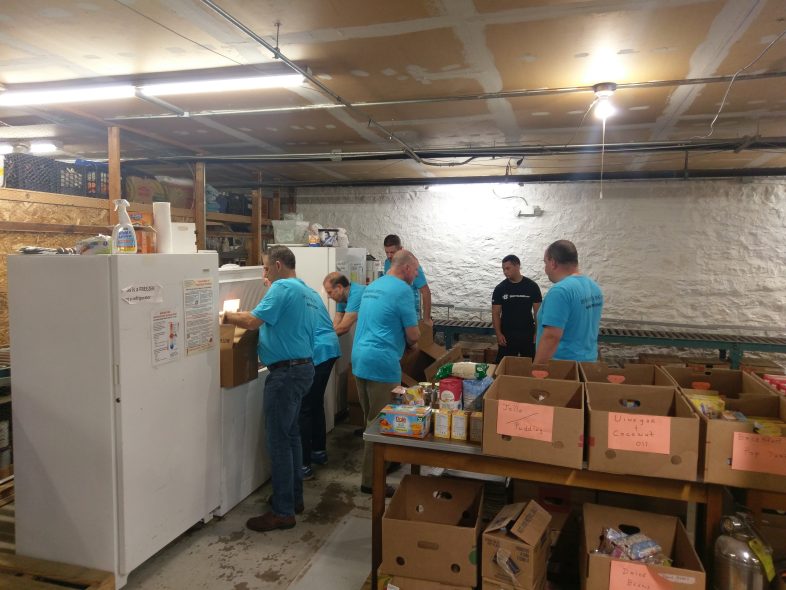 CASSCOMM
"Feeding CASS County with the Cass County Food Pantry"
Every month the Cass County food pantry works hard to provide meals for low-income families in Cass County located in Virginia, IL. Every month, CASSCOMM employees help unload the trucks when needed and stock the shelves. CASSCOMM will also have themes to help provide donations to the pantry such as casual Friday's and help them put together fundraisers for the pantry.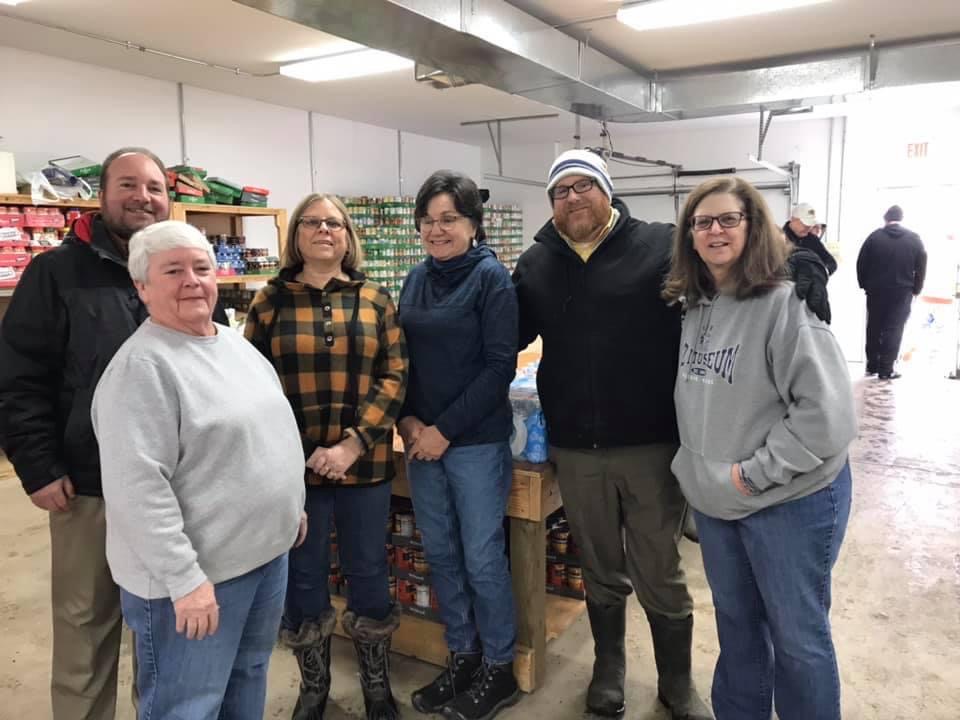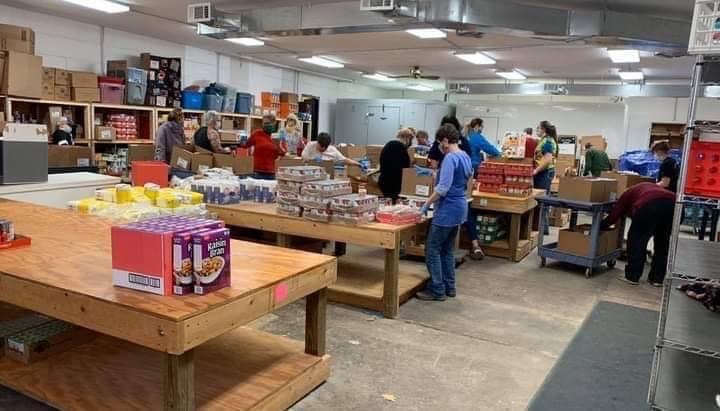 Mediacom
"Teacher Appreciation Reception"
One of the most purposeful occasions that Mediacom has had the privilege of supporting for almost three decades is the Teacher Appreciation Reception. It is held annually in conjunction with the Jacksonville, Illinois Chamber of Commerce and an abundance of local businesses. Teachers come from the entire surrounding areas to enjoy an evening of great food, refreshments, camaraderie, and the awarding of many, many prizes. Local businesses set up booths and make sure that every teacher gets things to take home with them. In addition, games and activities give individuals chances to win bigger and more expensive prizes for themselves and their schools. In past years, Mediacom has given big screen television sets to deserving schools in the area as well as many, many programmer based giveaways at our booth. Our booth is the one that the teachers run to every year. The main purpose remains the recognition of the teachers and their contributions to the future of our community.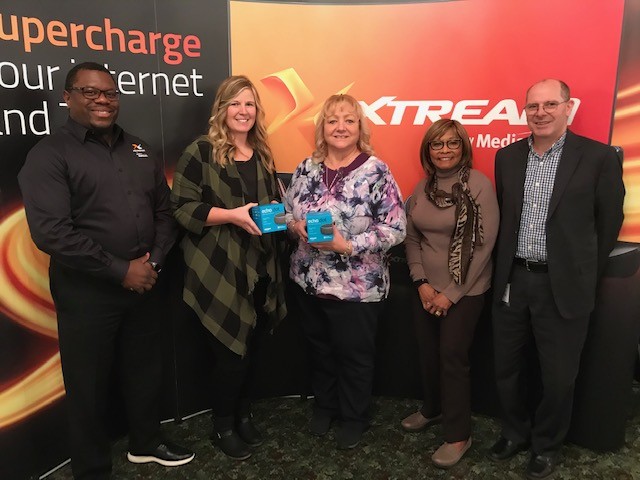 Sparklight
"Gulf Coast Soles for Souls"
In 2019, a Sparklight Warehouse Technician in Long Beach, Mississippi, made a personal donation to provide shoes to students in need at his daughter's school. This effort ultimately led to a friendly competition between Sparklight's Long Beach, Biloxi and Pascagoula systems which resulted in a $5,000 donation to Gulf Coast Soles for Souls – enough to provide 125 pairs of shoes. After a hiatus due to COVID, Sparklight's Mississippi Gulf Coast systems are again gearing up to raise funds to provide shoes for those in need. The effort will run through the summer of 2022, allowing the donation to be made in time for students to receive new shoes for the start of the school year. To engage the local associates, the system that raises the most money (on average based on the number of associates) will receive lunch – provided, prepared and served by the General Manager of the losing systems. The goal, in addition to providing adequate footwear, is to give the recipients confidence that will allow them to be successful as they head into the new school year.