Respected Trade Journal Also Presents Independent Operator of the Year Award to Armstrong and the MSO of the Year Award to Breezeline
Retired MCTV President Bob Gessner Receives Lifetime Achievement Award
Lake Buena Vista, Fl., July 26, 2022 – Cablefax, a leading media, broadband and technology publication, today awarded its highest honor — the Founders Circle Award — to ACA Connects President and CEO Matthew M. Polka, who is officially retiring July 31 after more than two decades as the association's sole chief executive.
Cablefax also gave its Independent Operator of the Year Award to Armstrong Utilities and its MSO of the Year Award to Breezeline. Both Armstrong and Breezeline are ACA Connects Members.
Bob Gessner, retired President of MCTV in Massillon, Oh., was given Cablefax's Lifetime Achievement Award.
The awards were unveiled Monday in the annual issue of Cablefax: The Magazine, and were presented in person today to Polka and Armstrong President Jeff Ross at an Independent Show luncheon at the Walt Disney World® Resort, this year's host location of the 17th annual Independent Show.
ACA Connects President and CEO Grant Spellmeyer, who has been working with Polka since June 1 in preparation for his official departure later this week, saluted Polka on his 25 years of service to ACA Connects and the strong association he leaves behind.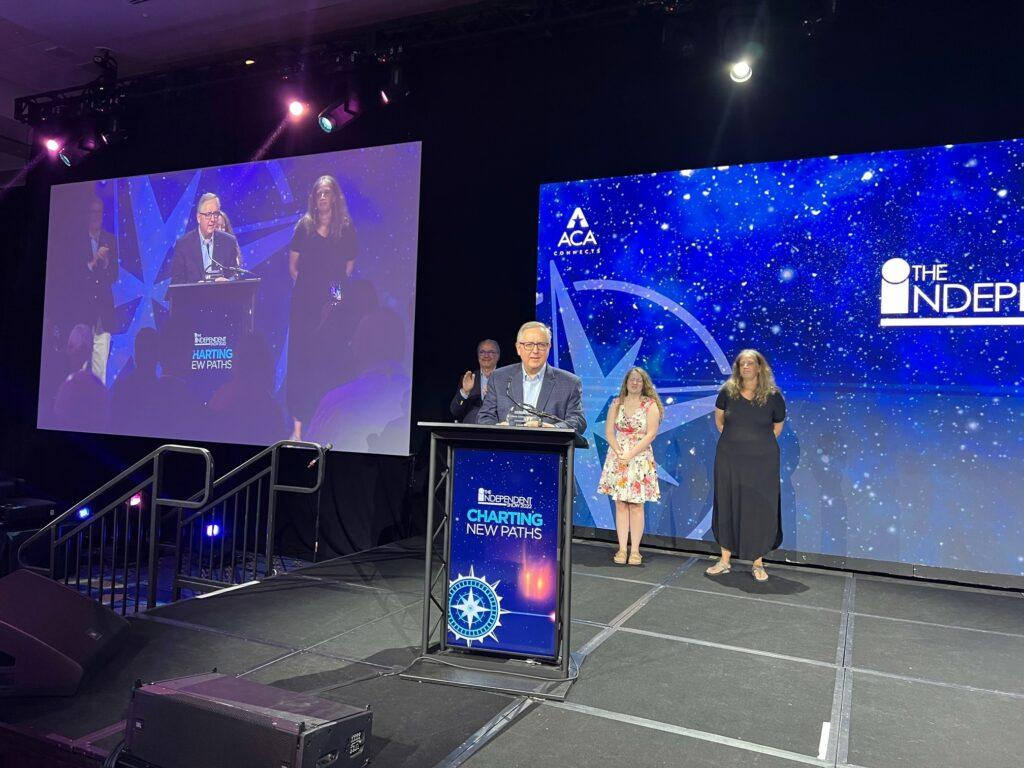 "I congratulate Cablefax for recognizing Matt with this great award. Under Matt's leadership, ACA Connects became a strong and respected voice in Washington, D.C., for independent video and broadband providers. I will do my best to build on his success to ensure a bright future for our ACAC Members," Spellmeyer said.
Armstrong President Jeff Ross speaking at today's Independent Show after receiving Cablefax's Independent Operator of the Year Award.
Polka is the first recipient of Cablefax's Founders Circle Award. Cablefax editorial director Amy Maclean said, "This special award is reserved for those trailblazers who helped form the broadband and media industry. They laid the foundation that continues to be built upon today.
"ACA Connects flourished into a powerful, well-respected association for small and independent operators under the steadfast guidance of Matthew Polka. His round-the-clock advocacy gave ACAC members a voice, alerting lawmakers and various stakeholders to the unique needs and challenges faced by smaller operators."
Gessner, who spent 40 years at family-owned MCTV, became ACA Connects Chairman in July, 2014, serving for five years. In April 2019, Gessner retired from MCTV, a company started by his father, the late Richard (Dick) Winfield Gessner, and passed the leadership baton to his daughter Katherine.
"I salute Bob on this fantastic award honoring his decades of leadership at MCTV. Two weeks ago, I traveled to Massillon to visit with Bob and Katherine to spend time with this quintessential independent video and broadband provider. MCTV's importance to its community was palpable," Spellmeyer said.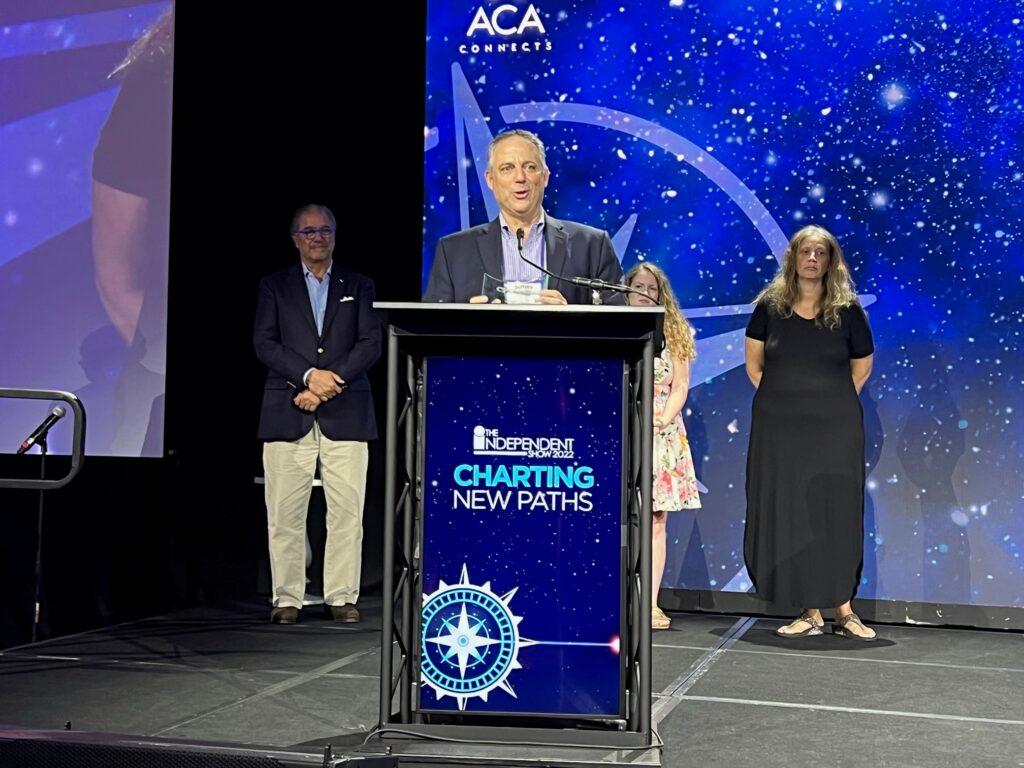 Cablefax's Maclean noted, "Bob Gessner's innovative thinking has made MCTV a pioneer in the industry in areas such as FTTH and TV Everywhere. Part of what makes his four decades at MCTV so remarkable is that he's shared his learnings with other providers and served as a voice for independent operators in Washington, D.C., and beyond."
Cablefax's Independent Operator of the Year Award honors an independent operator that has best demonstrated excellence in overall operations during the prior year. Armstrong was recognized for its leadership in 10G and bringing broadband to the unserved.
Cablefax's MSO of the Year Award honors the multiple cable system operator (MSO) that has best demonstrated excellence in overall operations during the prior year. Breezeline was recognized for its expansion into new markets, including against large incumbents, its rebranding and its customer experience overhaul.
"Armstrong and Breezeline richly deserves these great awards from Cablefax," Spellmeyer said. "Armstrong and Breezeline are industry leaders in showing that broadband investments are closing the digital divide and providing the key resources needed to ensure that consumers and our great anchor institutions – schools, libraries and hospitals – can thrive in a digital economy."
---
About ACA Connects: America's Communications Association – Based in Pittsburgh, ACA Connects is a trade organization representing more than 500 smaller and medium-sized, independent companies that provide broadband, phone and video services to nearly 8 million customers primarily located in rural and smaller suburban markets across America. Through active participation in the regulatory and legislative process in Washington, D.C., ACA Connects' members work together to advance the interests of their customers and ensure the future competitiveness and viability of their businesses.