PITTSBURGH, June 6, 2018 – American Cable Association President and CEO Matthew M. Polka issued the following statement congratulating Robert Shema, ACA's EVP of Member Services & Finance/Chief of Staff, on his selection to the Cable TV Pioneers, Class of 2018: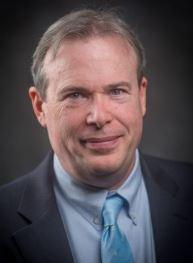 "At ACA, our job is to serve our Members, and there is no one who exemplifies this better than Rob. Rob is always there for our Members. Rob helps everyone he works with to do better, and that's why our industry is better because of him. I think if you look at the characteristics of the Pioneers, one thing you would see in all is a passion for our industry and a desire to leave it in a better place than when they entered it. This is Rob, who leads every day in his selfless, passionate way to serve others and to leave others and our industry in a better place."
Rob joined ACA in November, 2004. Prior to ACA, Shema worked in Pittsburgh as Comcast's Regional Senior Director of Government and Community Affairs, serving an 860,000-subscriber division that stretched from Cleveland to West Virginia. Before that, he worked in programming and legal at Comcast's headquarters in Philadelphia. Before he got into the cable industry, Rob worked in the music industry working with a number of named bands and promoters. Rob resides in Pittsburgh with his wife of 23 years Brenda and daughters Lindsey and Taylor.
At ACA, Rob manages the day-to-day affairs of ACA and oversees all financial aspects of the association. But the role he loves most is talking with, meeting with and helping our ACA Members just about every day of the year and in just about every way he can.
Induction ceremonies will be held Oct. 22, 2018, at the Pioneers' 52nd annual banquet at the Westin Peachtree Plaza Hotel in downtown Atlanta, the night before the SCTE-ISBE Cable-Tec Expo begins. For more details: please visit CableTVPioneers.com.
About the American Cable Association: Based in Pittsburgh, the American Cable Association is a trade organization representing about 800 smaller and medium-sized, independent companies that provide broadband, phone and video services to nearly 8 million customers primarily located in rural and smaller suburban markets across America. Through active participation in the regulatory and legislative process in Washington, D.C., ACA's members work together to advance the interests of their customers and ensure the future competitiveness and viability of their business. For more information, visit https://acaconnects.org/.