For Immediate Release
Contact: Ted Hearn
(202) 713-0826
thearn@acaconnects.org
PITTSBURGH, Feb. 13, 2020 – ACA Connects (ACAC) President and CEO Matthew M. Polka announced today that Executive Vice President Rob Shema is leaving the organization to accept a position as CEO of Com Net in Wapakoneta, Oh. Rob will officially step down on March 23, 2020.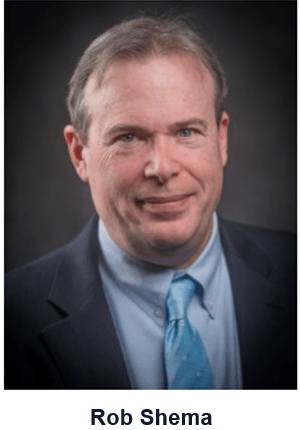 As EVP of Member Services & Finance/Chief of Staff, Shema built strong relationships with ACA Connects Members, helped to develop ACAC staff, and managed industry campaigns and programs vital to ACAC's effectiveness and growth. He has worked directly with the ACAC's Board of Directors and Executive Committees to ensure that independent video and broadband providers have a voice and a vote in the federal policy debates.
In addition, Shema has worked directly with both established firms and start-ups in the technology sector, creating a well-respected partnership of exhibitors showcased at ACA Connects' Annual Summit in Washington D.C.
"For sixteen years, Rob Shema has been the beating Member heart of our association, integral to ACAC's growth and expansion. He has led every element of our association's management. Through his leadership, ACA Connects has grown membership for both operators and associate members, and he has increased active participation in Member policy programs," Polka said. "We thank Rob for his years with ACA Connects and wish him well in his new role as CEO at Com Net. I mean it when I say that Rob will be greatly missed."
Shema was inducted into the Cable TV Pioneers in 2018. Prior to joining ACA Connects, Shema worked at Comcast Cable, both in the legal and government relations department and the programming group, where he was responsible for retransmission consent negotiations and securing marketing funds.
In his time at ACA Connects, Rob developed groundbreaking initiatives that met our Members' needs, including national conferences and strategies on technology trends, and he has been the lead in developing and growing the ACA Connects political action committee, ACA PAC.
Patricia Jo Boyers, Chairman of ACA Connects Board of Directors, thanked Rob for his years of dedicated service to the organization.
"Rob's focus on ACA Connects' strategic planning has been a critical success factor for our effectiveness both in Washington D.C. and our Main Street business owners. We wish Rob all the best in his new endeavor."
In addition to issuing a personal thank you to ACA Connects' leaders Boyers and Polka as well as other ACA Connects' staff members. Shema said, "I thank everyone at ACA Connects for many years of collaboration in support of our members. It has been an honor to work together with Matt and Patty, our Board and Team, and, always most importantly, our ACAC Members. You will always be in my heart."
About ACA Connects: America's Communications Association
– Based in Pittsburgh, ACA Connects is a trade organization representing more than 700 smaller and medium-sized, independent companies that provide broadband, phone and video services to nearly 8 million customers primarily located in rural and smaller suburban markets across America. Through active participation in the regulatory and legislative process in Washington, D.C., ACA Connects' members work together to advance the interests of their customers and ensure the future competitiveness and viability of their businesses. For more information, visit:
https://acaconnects.org