ACA Connects Salutes Five Members, Chris Lammers of CableLabs, Amy Maclean of Cablefax and R. Thomas Umstead of Multichannel News and Next TV on their induction into the Pioneers
PITTSBURGH, June 11, 2021 – Twenty-four new members have been selected for the Cable TV Pioneers 55th Annual Induction, including Astound Broadband CEO Jim Holanda and ACA Connects EVP & COO John Higginbotham for their vision, service and leadership at the highest levels of the cable and broadband sector for many decades.
"It is such a privilege for our association to work with Jim Holanda and his great team at Astound," said ACA Connects Chairman Patty Boyers of BOYCOM Vision in Poplar Bluff, Mo. "By God, our members lead the way, and Jim is one of those leaders who gets the job done. Our board and association are fortunate to count on Jim to share his deep knowledge of the industry and strategic direction making us all better."
John Higginbotham joined the ACAC organization in February 2020, just as the COVID-19 pandemic delivered a devastating blow to millions of Americans. John worked tirelessly not only to help ACA Connects members respond to the unique challenges posed by the health crisis but also to coordinate their activities with local, state and federal regulators.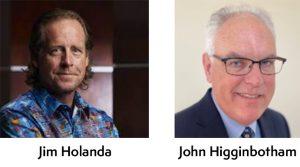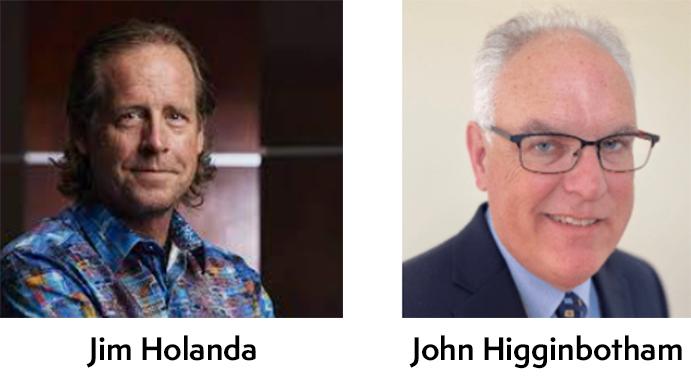 Before joining ACA Connects, John was Assistant General Manager of Telecommunications from 2014 to 2017 at the Frankfort Plant Board in Kentucky, a municipal utility created to provide electric, water and cable/telecommunications services to more than 18,000 residents in Franklin, Woodford and Shelby counties. John was employed at the Frankfort Plant Board for 23 years.
"John came on board with us at the very start of the pandemic, but in spite of the uncertainty around us, he helped us to stay focused on serving our members who were keeping their communities connected," said ACA Connects President and CEO Matt Polka. "His calm and steady leadership, honed over more than two decades in the industry and as a member of ACA Connects, helped us to grow as an association and do more for our members in 2020 than we could have ever expected. He is truly deserving of this prestigious selection."

The 55th Pioneers class also includes three other ACA Connects members:
Patricia Baughman, CableONE/Sparklight, national sales manager for Sparklight Advertising and an eight-time President's Club Award winner and six-time top revenue producer;
Patsy Smullin, California Oregon Broadcasting, Inc./Crestview Cable, pioneering broadcast and cable owner and entrepreneur; and,
Jack Capparell, Service Electric TV, Inc., general manager of the nation's first cable television system who worked with the founder of the industry, John Walson, for more than 40 years.
"These people are ACA Connects members through and through and show in their long careers just how much our industry has benefited from their dedication and service," said ACA Connects Chairman Boyers.

ACA Connects also salutes Chris Lammers, Senior Vice President & Chief Operating Officer at CableLabs; Amy Maclean, Cablefax Editorial Director; and R. Thomas Umstead, Senior Content Producer at Multichannel News and Next TV.
"It has been my great privilege over the years to work with Chris, Amy and Tom, who all bring a driving curiosity to our industry on the search to know more," said ACA Connects' Polka. "Chris continues to serve the industry with his expertise in technology, Amy with her editorial skills is keeping Cablefax as a must-read daily publication, and Tom with his extraordinary ability to help us navigate the migration of linear TV channels to an app-centric environment. ACA Connects looks forward to keeping in touch with these gifted honorees."
The Pioneers plan to hold its 2021 Annual Induction in conjunction with this year's SCTE Cable-Tec Expo in Atlanta, October 11-14, 2021. More information about all of the new inductees can be found at the Cable TV Pioneers website, http://cabletvpioneers.com/.