ACA Connects President and CEO Matthew M. Polka Salutes Shema For His Many Accomplishments And Years Of Service To Independent Communications Providers
For Immediate Release
Contact: Ted Hearn
(202) 713-0826
thearn@acaconnects.org
PITTSBURGH, March 20, 2020 – ACA Connects President and CEO Matthew M. Polka issued the following statement regarding the departure today of EVP Rob Shema, who has been named CEO of Com Net, an ACA Connects member company based in Wapakoneta, Oh.: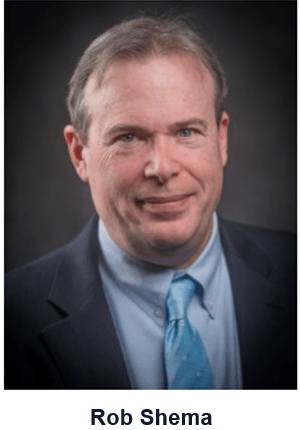 "Thank you, Rob Shema, for all you have done for ACA Connects and our members for so long.
"Rob's years of dedication, commitment and friendship have been a foundation for our success. Through Rob's efforts with our members, ACA Connects has a real-life understanding of today's technology trends and future operations through the eyes of our members.
"When Rob joined ACA Connects, members were just beginning to see the potential of expanded networks. Today, we are digital leaders in thousands of American small towns and cities. Rob, our friend and colleague, has been integral to our members' and association's success.
"We're sorry we couldn't be together on your last day or honor you at this year's Summit with our members because of the Coronavirus crisis. But we are always here for you, just as you have always been there for us. You are a true friend and servant leader who has made a difference for so many people, and we wish you, your new colleagues and your family our very, very best!"
About ACA Connects: America's Communications Association
– Based in Pittsburgh, ACA Connects is a trade organization representing more than 700 smaller and medium-sized, independent companies that provide broadband, phone and video services to nearly 8 million customers primarily located in rural and smaller suburban markets across America. Through active participation in the regulatory and legislative process in Washington, D.C., ACA Connects' members work together to advance the interests of their customers and ensure the future competitiveness and viability of their businesses. For more information, visit:
https://acaconnects.org