Focus on the Future' Highlights ACA Connects Members' Continued Broadband Investment
For Immediate Release
Contact: Ted Hearn
(202) 713-0826
thearn@acaconnects.org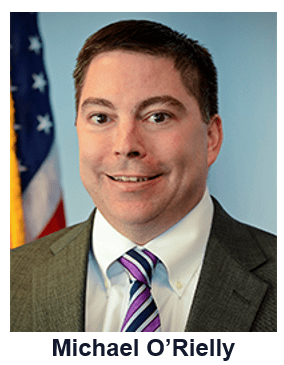 PITTSBURGH, Jan 22, 2020 — Federal Communications Commissioner Michael O'Rielly will address the ACA Connects 27th Annual Summit on March 18, 2020, in Washington D.C., at the Grand Hyatt Hotel, addressing hundreds of communications executives who are in the forefront of the effort to deploy broadband networks and close the digital divide in rural America.
"It is a distinct pleasure to welcome back FCC Commissioner O'Rielly to the ACA Connects Summit.  Our members benefit when learning firsthand how trends in technology and policy impact their hometowns," said ACA Connects President and CEO Matthew M. Polka.
Commissioner O'Rielly will speak before hundreds of independent broadband providers who build advanced networks throughout their rural communities. The FCC's leadership in rural broadband policy is pivotal to closing the digital divide and ensuring that all Americans benefit from high speed Internet access.
Among the issues the FCC has focused on includes the recently announced Rural Digital Opportunity Fund (RDOF), a new program designed to bring high-performance broadband to unserved areas in the U.S. The RDOF offers resources to those providers committed to increasing digital technology to small and medium sized communities.
Commissioner O'Rielly continues to be a leader in the fast-moving digital policy arena. In a recent hearing before the U.S. Senate Commerce Committee focusing on "Industries of the Future," he addressed issues such as 5G wireless, spectrum resources and the communications workforce.
"Commissioner O'Rielly's recent testimony demonstrates his understanding of the complexities associated with digital deployment, and we look forward to his observations on those challenges at our Summit," Polka said.
Commissioner O'Rielly is active on social media, posting on Twitter as @mikeofcc. Commissioner O'Rielly's FCC homepage and full biography can be found here.
Commissioner O'Rielly was nominated for an FCC seat by President Barack Obama and was sworn into office in November 2013. In January 2015, he was confirmed and sworn into office for a second term.
Prior to joining the agency, Commissioner O'Rielly spent almost 20 years working in prominent Republican communication policy and leadership positions for the U.S. House of Representatives and the U.S. Senate. Most recently, he served as a Policy Advisor in the Office of the Senate Republican Whip, led by U.S. Senator John Cornyn (R-Texas).
The ACA Connects Summit will take place on March 17-20, at the Grand Hyatt, 1000 H Street NW, Washington, D.C. 20001.
This year's Summit is the 27th annual Washington "fly-in" for its members and will use the hashtag #Summit2020 for all social media about the event.
ACA's more than 700 independent cable operators play a unique role in providing best-in-class communications services to millions of consumers, many living and working in rural areas of the country.
Created in the early 1990s, the ACA Connects Summit gives independent cable operators a vehicle for framing the diverse and complex issues in their own words during dozens of meetings on Capitol Hill and with regulators at the FCC.
About ACA Connects: America's Communications Association – Based in Pittsburgh, ACA Connects is a trade organization representing more than 700 smaller and medium-sized, independent companies that provide broadband, phone and video services to nearly 8 million customers primarily located in rural and smaller suburban markets across America. Through active participation in the regulatory and legislative process in Washington, D.C., ACA Connects' members work together to advance the interests of their customers and ensure the future competitiveness and viability of their businesses. For more information, visit: http://www.ACAConnects.org