Focus On Financial Impact on Technology Investment
For Immediate Release
Contact: Ted Hearn
(202) 713-0826
thearn@acaconnects.org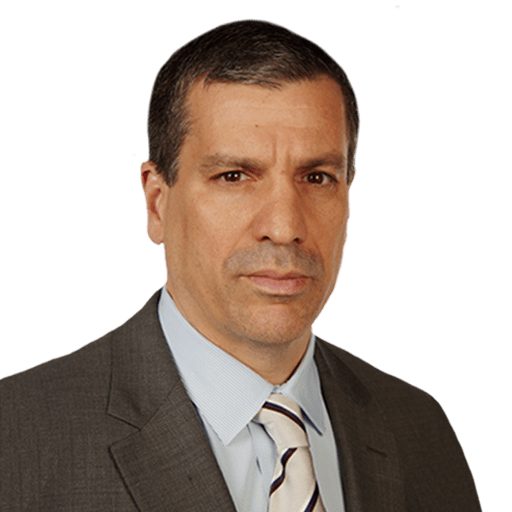 PITTSBURGH, March 4, 2019 – Charles Gasparino, Senior Correspondent, Fox Business News, will be a featured speaker at the American Cable Association's 26th Annual Summit, to be held March 19-21 at the Grand Hyatt Hotel in Washington D.C.
"We are pleased to host Mr. Gasparinio to our annual conference. ACA represents independent business owners focused on long-term strategic investing, and his insights and commentary are welcome additions to our program," said ACA President and CEO, Matthew M. Polka.
Mr. Gasparino will address the ACA Summit on March 20 from 9:30 a.m. to 10 a.m. ET.
ACA members know that financial markets have an impact on broadband investment, customer service initiatives and expansion of business-to-business networks. We look forward to hearing from this first time Summit speaker on national financial trend," Polka added.
This year's Summit speakers include FCC Chairman Ajit Pai, FCC Commissioner Michael O'Rielly and representatives from the Administration. In addition, the agenda includes a panel of industry executives who will focus on the current broadband operations environment.
Charles Gasparino joined FOX Business Network (FBN) in February, 2010, as Senior Correspondent. Gasparino provides on-air reporting throughout the business day for the network, covering the latest news from the financial world. Prior to joining FBN, Gasparino was an on-air editor for CNBC where he was responsible for breaking some of the biggest stories during the 2008 financial crisis, including the first reports of the massive bank bailout known as TARP, AIG's government bailout, details behind the collapse of Lehman Brothers and Bear Stearns.
Before joining CNBC, he was a senior writer at Newsweek magazine where he broke major stories involving Wall Street and corporate America, including developments at the New York Stock Exchange (NYSE) under Richard Grasso and former N.Y. Attorney General Eliot Spitzer's crackdown on corporate crime. Gasparino also served as a writer for The Wall Street Journal where his work covering Wall Street scandals was submitted for various national awards.
Gasparino is also the author of the best-selling financial book on the 2008 banking collapse titled, "The Sellout: How Three Decades of Wall Street Greed and Government Mismanagement Destroyed the Global Financial System" as well as the critically acclaimed "King of the Club: Richard Grasso and the Survival of the New York Stock Exchange." He is a contributor to several publications and is an op-ed columnist for The New York Post.
He received a Bachelor of Arts from Pace University and a Masters degree in journalism from the University of Missouri in Columbia, Missouri. He resides with his wife in New York City.
The ACA Summit is a special event where independent broadband companies serving hometown America connect with the leading lawmakers and regulators as well as media representatives on the communications policy beat in Washington, D.C.
The ACA Summit website includes event details and secure online registration. Please visit the ACA Summit 2019 website by clicking: ACA Summit. The event will take place on March 19-21, at the Grand Hyatt, 1000 H Street NW, Washington, D.C. 20001. This year's Summit is ACA's 26th annual "fly-in" to Washington with its members and will use the hashtag #Summit26 for all social media about the event.
ACA's more than 750 members play a unique role in providing best-in-class communications services to millions of consumers, many living and working in rural areas of the country. Created in the early 1990s, the ACA Summit gives independent providers a vehicle for framing the diverse and complex issues in their own words during dozens of meetings with lawmakers and staff on Capitol Hill and with regulators at the FCC.
About the American Cable Association: Based in Pittsburgh, the American Cable Association is a trade organization representing nearly 750 smaller and medium-sized, independent broadband, phone and cable companies who provide services for nearly 7 million subscribers primarily located in rural and smaller suburban markets across America. Through active participation in the regulatory and legislative process in Washington, D.C., ACA's members work together to advance the interests of their customers and ensure the future competitiveness and viability of their business. For more information, visit https://acaconnects.org/