Hurricane Ida
ACA Connects Is With You Through The Storm!
August 30, 2021
Dear ACA Connects Members,
Many of our ACA Connects Members are already experiencing the devastating aftermath of Hurricane Ida, which slammed into Louisiana, as well as Mississippi and Alabama, this weekend.  And many more of you are bracing for the wind, rain, and flooding that the remnants of the hurricane will spread this week from the Gulf Coast, the mid-south, and then all the way into the northeast.
It goes without saying that all of us at ACA Connects hope you, your customers and communities will stay safe and be spared from major devastation, injury, or, Heaven forbid, loss of life.
But I also want to reinforce that all of us at ACA Connects are here for you! At times like these, I recognize you may most need help with finding crews to rebuild, getting needed supplies, or jumping in to meet community priorities. Please don't ever hesitate to call on us if we CAN endeavor to help connect you with emergency response resources on the ground that may be able to assist you in any of these ways!
But we know we can help you in other ways too, such as by:
Sharing important information from you with the Federal Communications Commission, Department of Homeland Security, and other agencies as they work to gather data and outage information;
Providing important and critical resources links, many of which are found on our Disaster Response website page in our Members' Lounge at acaconnects.org;
Finding important industry connections and resources to assist your recovery efforts; and
Connecting with your Members of Congress to let them know what you and your communities are handling and where you need help.
And whether you are in the path of Hurricane Ida or not, keep this in mind at other times when you need us in your service areas, whether because of tornadoes, wildfires or other natural or manmade disasters, although we hope that never happens.
Finally, in the midst of tragedy and devastation, we know you, our Members, are always at the forefront of rebuilding your communities and serving your friends and neighbors.   At an appropriate time, please share with us your stories of recovery, resilience, and restoration.  We are so proud of you and love to share your countless good deeds, helping your customers and communities first in every way.  Feel free to share these stories with me ([email protected]), Ted ([email protected]), or Nathan ([email protected]).  We'll be following your social media too, so follow us on Twitter (@ACAConnects) or LinkedIn (ACA Connects) if you don't follow us already.
Call on us, stay safe, and know that we are always connected!
Your friend, with great respect…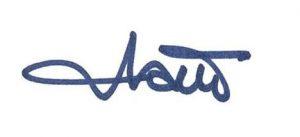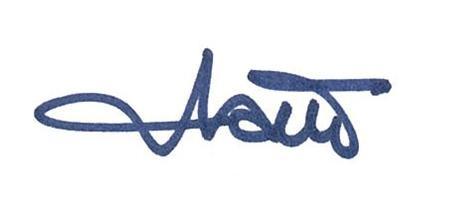 Matthew M. Polka, President and CEO