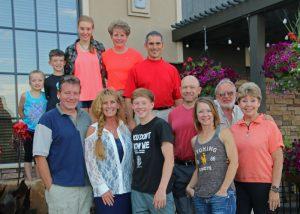 By Robert Jacobson
It is an accepted fact in the U.S. that universal and affordable broadband access is a national priority.  During the COVID-19 health crisis, broadband Internet access played a central role in keeping the country running. Robust high-speed Internet access networks facilitated work from home, connected countless Zoom calls, enabled online learning, and connected patients with doctors in remote telehealth sessions.  But the health crisis also exposed the harms of not being online – the so-called digital divide, which has taken too long to close and create a more just society.
U.S. leadership is now correctly focused on finding ways to deliver broadband to the homes of some 12 million school children who are likely to fall behind while many classrooms remain shut — probably until there is a federally approved coronavirus vaccine.
In addressing the digital divide, however, government needs to allocate scarce funding with care, targeting areas that truly need the help.  In my home state of Wyoming, the government and certain individuals are setting a terrible example and need to be called out.
In Wyoming, the state government – through the Wyoming Business Council — has been wasting millions of dollars by failing to earmark broadband Internet access funds supplied by the taxpayers to their proper destination:  Unserved households.
Rather than focus on those without broadband, Wyoming is in the process of awarding millions in CARES Act money to broadband companies that intend to compete with other broadband providers that already achieve data transmission speeds far in excess of the Federal Communications Commission's minimum definition of broadband:  25 megabits per second (mbps) downstream and 3 mbps upstream.
Small broadband Internet providers are being victimized by Wyoming's fiscally wanton practices, which are unfair and need to stop to prevent irreparable harm.
Our company is a prime example of a firm that could be put out of business by broadband funding polices that have run amok.  My wife, Lynda, our son, Rob, and I are owners of Tongue River Communications in Ranchester, Wyoming, a community of 1,000 people located about 200 miles east of Yellowstone National Park just beneath the Montana border. Tongue River also serves neighboring Dayton, Wyoming, which is just as small and remote as Ranchester.
Tongue River is a quintessential mom-and-pop, family-created business, striving to meet the communications needs of the local community filled with our friends and neighbors.
Our family built the Ranchester cable television system about 41 years ago.  We dug the trenches, buried the cable, back-filled the trenches, climbed the poles, drilled the holes, pulled up the strand and cable, built the headends and built the office building and set up the office.
We borrowed construction funds from the Small Business Administration (SBA) and paid it back in full.  Over the years, in keeping with industry trends, we expanded beyond cable television by adding broadband Internet access.  Our broadband speeds since 2018 have been 100 mbps downstream and 4 mbps upstream throughout the service territory, and recently raised to 5 mbps upstream. Tongue River's network performance is among the best in Wyoming.
Now all of that has been put at risk. Although Tongue River Communications is a rural broadband success story, it is possibly facing a very unhappy ending because of the reckless approach to broadband funding taken by the state of Wyoming in concert with the Wyoming Business Council, which is administering the broadband-centric ConnectWyoming program.
Earlier this year, the Wyoming Business Council awarded $1.1 million in ConnectWyoming program money to Visionary Communications to construct a fiber system in Ranchester and Dayton providing 1 gbps downstream and 20 mbps upstream to customers.  Visionary is already a fixed wireless provider in Ranchester and Dayton competing with Tongue River Communications along with CenturyLink.  All three companies offer broadband speeds that exceed the FCC's baseline definition of broadband.
Visionary essentially received a handout from the Wyoming Business Council, free money to start a second business in Ranchester and Dayton.  Visionary did not even need to match in whole or part with its own funds to ensure it had skin in the game.  Interestingly enough, Visionary's CEO is a board member of the Wyoming Business Council's Broadband Advisory Council that gave Visionary the $1.1 million grant for its new business.
The process by which Visionary obtained funding was a blackbox and an inside deal. There was a total lack of transparency, with no notice to affected parties. The process ran afoul of ConnectWyoming guidelines, which stipulate that unserved and underserved areas were first in line and no money was to go to overbuilders like Visionary.  There was no public announcement of the availability of funds as was the case for other Wyoming Business Council programs; rather, selected companies were notified of the availability by e-mail.  ConnectWyoming guidelines requiring public announcement of applicants and proposed service areas by July 27, 2020, were ignored.
Neither Tongue River nor the public was notified of the grant money going to Visionary, or even that there was an application covering Tongue River's, Visionary's and CenturyLink's service area filed, prior to the official announcement of the recommendations and then they approved the grants two days later.
When we sent an official challenge to the Wyoming Business Council, we were told the Connect Wyoming program did not include a challenge process.
We provided multiple letters, including official documentation of our speeds filed with the FCC, all to no avail.  The board chose to ignore the reality of the speeds already being offered and the fact the towns of Ranchester and Dayton where already being served by three providers all having speeds well in excess of the desired 25 mbps downstream and 3 mbps upstream.
Wyoming statutes provide a well thought out checks-and-balances system for the awarding of broadband funds, which includes public announcements, notification to existing providers and a challenge process.  We were told that such protections to assure that public funds were being used properly were not applicable to this ConnectWyoming program.
No one would tell us why even a simple form of transparency, notification or simple challenge process was not included in dispensing the ConnectWyoming CARES Act money.
Obviously, this has been an incredibly frustrating experience and, in my view, calls for an investigation.
Watching Wyoming officials and business leaders default on their obligation to be good stewards of taxpayer money is truly painful. I am 80 years old and my family and I have worked hard for our business.  Armed with more than $1 million in free money, Visionary could put Tongue River Communications on the brink of ruin in no time at all.
To those Wyoming residents without broadband, my message is simple:  I believe your needs have been cast aside in favor of the interests of private parties that were able to nab millions of dollars in free money by stealth with no accountability anywhere up and down the line.
To Tongue River Communications customers, I want you to know that my family has worked hard and strived for many decades to provide you with state-of-the art communication services, but the state of Wyoming is ignoring all of that to the point where the state just might be the force that compels us to close up shop for good, taking away choice and competition.
In the end, I believe that taking taxpayer money that was meant to be used for the unserved citizens of Wyoming and giving it free to our competitor to overbuild and destroy our small family owned business is simply this: Appalling.
Robert Jacobson and his wife Lynda are founders of Tongue River Communications in Ranchester, Wyoming, a business begun in 1979.