By Casey French
Director of Marketing and P.R.
CASSCOMM, an ACA Connects Member
My company, CASSCOMM, is playing a leadership role in deploying broadband Internet in rural America – in our case, central Illinois. When communities and residents talk about broadband and how much they need it daily — whether it be at home or at the office, CASSCOMM wanted to be a key factor in that conversation and a broadband provider that could meet the community's needs along with being a reliable source. CASSCOMM has been working hard over the last four years to rebuild all of its 33 communities it serves with fiber-to-the-home needs.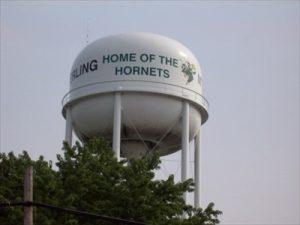 We are making speedy progress. We hope to have the project completed in less than 4 years from now. With the future of broadband moving at lightning speeds in response to consumer needs, we all have realized over the last 15 months during the Covid-19 crisis that many of our communities and residents have required broadband services — whether it is working from home, streaming new TV shows or keeping the children entertained with the gaming systems.
With our construction crews, contractors and technicians working hard to switch everyone they could to fiber, our idea was that it was more important to just be reliable during these times working from home. If residents were not switched to fiber yet, we made sure they had a strong connection and could work from home without concern. This is what helps us be a reliable provider and a trusted partner in our communities.
CASSCOMM is reaching consumers with innovative technologies. Living in Central Illinois, we are surrounded by mostly corn fields, bean fields or thick timber lines that may have a rise or fall in elevation, causing a lack of ability to get broadband to residents that may live outside of town or would equal high costs of construction. However, CASSCOMM crews and engineers have worked hard to connect these residents over the last two years with wireless broadband services. CASSCOMM has partnered with local economic directors, local municipalities and specific groups such as "Connect Illinois Broadband" grant program winners in surrounding areas.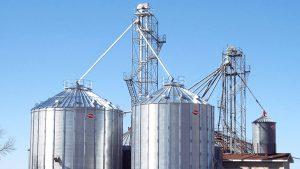 For example, CASSCOMM has connected more than 200 new residents that live in rural areas to a reliable fixed wireless service over the past year. We have attached wireless equipment sectors to elevator grain legs, water towers or even privately owned grain bins to help connect as little as a half dozen residents that live in that specific area. When working with the cities and we are able to place equipment on a water tower, we usually have the ability to cover more than a seven-mile radius, depending on the elevation of the land.
With the ability to reach these new locations with support from local officials, CASSCOMM is able to give rural residents the opportunity to receive reliable broadband and offer speeds up to at least 50 Mbps downstream and 5 Mbps upstream — giving them the ability to stream TV, connect their mobile devices to WiFi and much, much more!