October 3, 2022
The Honorable Alan Davidson
Assistant Secretary of Commerce for Communications and Information
National Telecommunications and Information Administration
1401 Constitution Avenue NW
Washington, DC 20230
Dear Assistant Secretary Davidson:
ACA Connects and its Members greatly appreciate the inclusive process your staff and you have developed to implement the Broadband Equity, Access, and Deployment (BEAD) program. It has led to a productive exchange on many issues, most recently on the critical importance of participating in the upcoming broadband maps challenge process at the Federal Communications Commission (FCC). We have already alerted our Members about the need to engage in this process and will continue to do so.
You might recall that the eminent Senator from South Carolina, Ernest "Fritz" Hollings, used to say, "There's no education in the second kick of a mule." Well, our Members were "badly kicked" when the government issued the "BIP" and "BTOP" broadband deployment grants a decade ago. Government agencies did not have good broadband mapping data, and they awarded grants to locations that our Members already served. Not only were our Members overbuilt, but valuable, limited government funding was wasted. Ever since, our Members have urged the FCC and other government agencies to adopt transparent, objective challenge processes, where decisions are based on hard evidence, to ensure the nation's broadband maps are accurate and that government funding is given only where locations are unserved, or secondarily, underserved.
We, therefore, were heartened that Congress, in enacting the BEAD program statute, requires States and Territories to conduct "a transparent, evidence-based, fair, and expeditious challenge process" prior to reviewing and awarding grants for broadband deployment projects.1 Further, and just as important, from numerous discussions with your staff, we are confident that the National Telecommunications and Information Administration (NTIA) will fully implement the statute and ensure that States and Territories in the BEAD program adopt measures that will prevent overbuilding and maximize use of the funds. To assist your review of challenge processes proposed by States and Territories,2 as well as further our discussions with you, we have developed the following key attributes that should apply to all such processes:
Project Applicants (Potential Subgrantees) Must Certify Proposed Service Area Locations Based on the FCC Broadband DATA Maps Used by NTIA to Allocate Funding3 – NTIA is wisely letting the FCC's challenge process on its Broadband DATA Maps play out, so that the new location-based maps are sufficiently accurate to allocate funding among the States and Territories.4 Once NTIA says "pencils down" on this process and allocates funding, these maps should be seen as the baseline for submission of proposed broadband deployment projects to States and Territories. Accordingly, all applicants (potential subgrantees) proposing deployment projects must be required to certify that their proposed service area contains as unserved and underserved locations only those shown on those FCC maps.5 The challenge process conducted by States and Territories can then refine these locations further with more recent and other data.6
States and Territories Should Give Stakeholders a Reasonable Time to Submit a Challenge; Stakeholders Must Submit Baseline, Credible Data That a Location is In Fact Served7 – Once project applications are filed, all stakeholders, including providers, consumers, and government agencies, should be given at least 45 days to submit a challenge. In addition, in making a challenge, the stakeholder must supply credible data, similar to that set forth in the FCC's Digital Opportunity Data Collection rules – 47 CFR §1.7006(d). If the State or Territory does not believe this threshold has been met, the challenge should be rejected.
States and Territories Should Give Project Applicants a Reasonable Time to Submit Credible Data in Response to Challenges – Applicants should be given at least 45 days to respond to challenges, and as with submissions by challengers, they must supply credible data if they are to rebut the challenge.
States and Territories May Request Additional Data from Applicants and Challengers – To ensure States and Territories have an adequate record upon which to base their decisions, they should seek additional data from applicants and challengers when necessary and with expeditious but reasonable deadlines for such submissions.
States and Territories Should Resolve Challenges Based on the Record and a Sound Rationale, and They Should Act Within 90 days of an Applicant's Response – Any decision by a State or Territory must be well-reasoned and based on the evidence submitted by the Applicant and Challenger. In addition, so that deployment projects can move forward, States and Territories should seek to resolve challenges promptly and should only extend the time to reach a decision beyond 90 days in exceptional circumstances.
States and Territories Should Make All Submissions in the Challenge Process (except for material designated as confidential) Part of a Public Record, and They Should Issue a Decision In Writing that Provides the Bases for the Result – Applicants, challengers, and other stakeholders will only believe the challenge process is fair and reasonable – and States and Territories will only maximize use of funding — if the process is transparent and the result is well-reasoned and objective. Accordingly, all filings and other material submitted in the process should be made public (unless States and Territories determine material warrants confidential treatment).
NTIA Should Review Decisions by States and Territories That Reverse the Identification of Locations on the Broadband DATA Maps Where Evidence Indicates the State or Territory Did Not Follow the Established Processes or Did Not Act Based on the Record – By requiring States and Territories to establish a challenge process that is robust, transparent, and objective, there should be little need for NTIA to review their decisions. However, because these decisions are so important – affecting the use of government funds and potentially leading to overbuilding — Congress gave NTIA the authority to "reverse the determination of an eligible entity" in the challenge process.8 To exercise this authority, we recommend that NTIA establish an expedited review process that requires an "appellant" to make a prima facie case that the State or Territory, in "reversing" the identification of a location on the Broadband DATA Maps, did not follow the process in the Initial Proposal or did not base its decision on the evidence before it. NTIA should then reverse the decision where it finds there is "clear and convincing evidence" that the State or Territory did not act properly.
We all want to close the digital divide as soon as possible and ensure that every American can access robust, reliable broadband service. Establishing a challenge process that has integrity is essential to that task. Funding "served" locations would be counterproductive, undermining broadband investment and future government programs. We look forward to working with you as the agency works with States and Territories on developing their challenge processes.
Sincerely,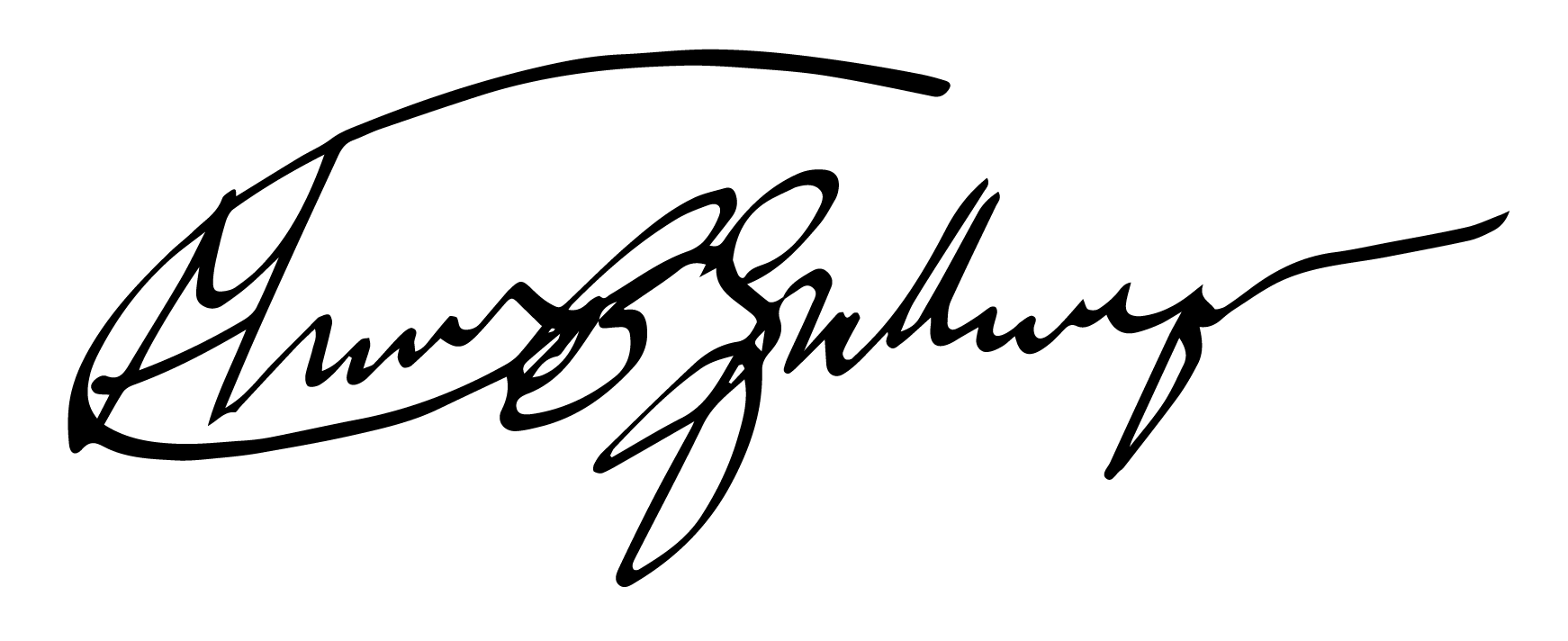 Grant B. Spellmeyer
ACA Connects President & CEO
---
1See Infrastructure Investment and Jobs Act of 2021 (IIJA), Division F, Title I, Section 60102(h)(2); see also, "Notice of Funding Opportunity, Broadband Equity, Access, and Deployment Program" (NOFO) at 34-35. While we recognize that a project may include up to 20% "served" locations (NOFO, n. 47), we urge your agency to require States and Territories to prioritize projects with a greater percentage of unserved and underserved locations.
2 See NOFO at 34-35 ("the Assistant Secretary shall approve the challenge process, either in conjunction with, or prior to, approval of the Eligible Entity's Initial Proposal."). See also "Internet for All, Frequently Asked Questions and Answers Draft Version 2.0, Broadband Equity, Access, and Deployment (BEAD) Program," (FAQs) at 65 ("Eligible Entities are required to include a detailed plan for their challenge process as part of their Initial Proposal, which should include descriptions of the types of evidence that the Eligible Entity may consider as part of that challenge process. NTIA will review each of the proposals, and the Assistant Secretary may modify the challenge process proposed by the Eligible Entity as necessary…").
3 If the FCC has released new Broadband DATA Maps since NTIA has allocated funding, States and Territories should be required to use those maps.
4 See FAQs at 65 ("The Assistant Secretary will decide when to calculate that allocation while balancing the need for accuracy with the desire to distribute funding as soon as possible. The Assistant Secretary has stated that NTIA intends to calculate the allocation during the first half of 2023.").
5 This requirement syncs with the directive in the NOFO (at 34) that "Eligible Entities should update the data provided in their Initial Proposal to reflect the most recently published version of the Broadband DATA Maps available as of the initiation of the challenge process." This requirement also would simplify the challenge process of States and Territories, easing their administrative burden.
6 Id. at 64-65 ("The NTIA BEAD Program challenge process…will allow for further refinement of service determinations as states prepare to select subgrants and fund specific locations."). In effect, as set forth herein, the challenge process conducted by States and Territories would focus on determining whether locations shown to be unserved or underserved on the Broadband DATA Maps have become served since the maps were published. In rare instances, an applicant (or some other stakeholder) might claim that a location shown as served on the Broadband DATA Maps should be considered unserved and underserved. In such an instance, the applicant (or other stakeholder) should demonstrate that it filed a challenge before the FCC and that the FCC's rejection of the challenge was clearly erroneous.
7 As discussed in n. 6 supra., in rare instances a stakeholder may claim that a location is unserved or underserved.
8 IIJA, Division F, Title I, Section 60102(h)(2)(D)(ii).