C-Band Transition
Resources
With the beginning of 2021, the C-Band transition has kicked into high gear.  Below are resources to assist ACA Connects members in your planning.
Satellite Operator Resources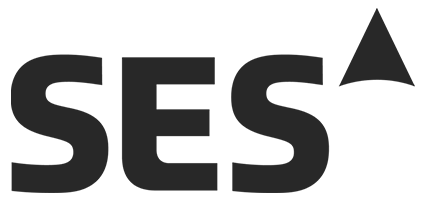 The satellite operators' Transition Plans contain helpful narratives, and their quarterly reports provide updates on the progress of their transition activities as well as any schedule changes.
Passband Filter Technical Specifications
Earth station operators electing lump sum payment, or with one or more earth stations not on the FCC's Incumbent Earth Station List, will need to acquire a passband filter for, and install it on, each antenna in order to protect from 5G interference.  Red filters block out 3700-3820 MHz signals, and blue filters block out 3700-4000 MHz signals. You will need red filters for earth stations in Phase I transition areas no later than the Phase I transition deadline, December 5, 2021.   Blue Filters will not be required until the Phase II transition deadline, December 5, 2023.
The FCC's requirements for the passband filters are discussed in paras. 359-72 of the C-Band Order.  And here are general technical specifications for both the red and blue Alga Microwave filters as developed jointly by SES and Intelsat.  You may find further details, including diagrams, here for the red filters (Group I) and here for the blue filters (Group K).
Current and Near-Term Transition Activities and the Programmers' Technical Notices
The following provides targeted information on current and near-term transition activities and related technical information.  This includes:
Spreadsheets of Intelsat's and SES's near-term transition activities (starting within at least the next five months), which you can download and sort chronologically and in other ways helpful in your transition planning.  You may find tables of all their transition activities under the "Satellite Operator Resources" section above.
Programmer transition notices for upcoming transition activities, with more detailed technical information.
If you have any questions, or have received any programmer transition notices that you do not see on the Transition Schedule and Technical Information page, please contact Mike Jacobs, ACA Connects Vice President of Regulatory Affairs, at mjacobs@acaconnects.org.
You may contact Mike Jacobs, ACA Connects Vice President of Regulatory Affairs, at mjacobs@acaconnects.org with any questions.
The material provided in ACA Connects webinars and member advisories is meant to inform ACA Connects members of recent legal and regulatory developments, and should not be considered legal advice. It is not intended, nor should it be used, as a substitute for specific legal advice that would be provided by legal counsel in response to inquiries regarding particular situations. By virtue of providing this information and/or answering submitted questions, neither ACA Connects nor its outside legal consultants are providing you with legal advice and are not acting as your counsel.