Lake Buena Vista, Fl., July 27, 2022 – ACA Connects President and CEO Grant Spellmeyer, the trade association's new chief executive, takes the reins at a unique moment in the history of broadband policy in America. That became abundantly clear during an Independent Show all-star panel he moderated today keyed toward all the big decisions that lie ahead for Washington, D.C., policymakers in charge of allocating more than $40 billion in broadband deployment grants.
"We all agree that closing the digital divide is a national priority with bipartisan support. Over the next few years, ACA Connects will remain focused on ensuring that our Members understand the process for applying for grant dollars and know how to document instances where they believe grant money has been incorrectly awarded," Spellmeyer said afterward.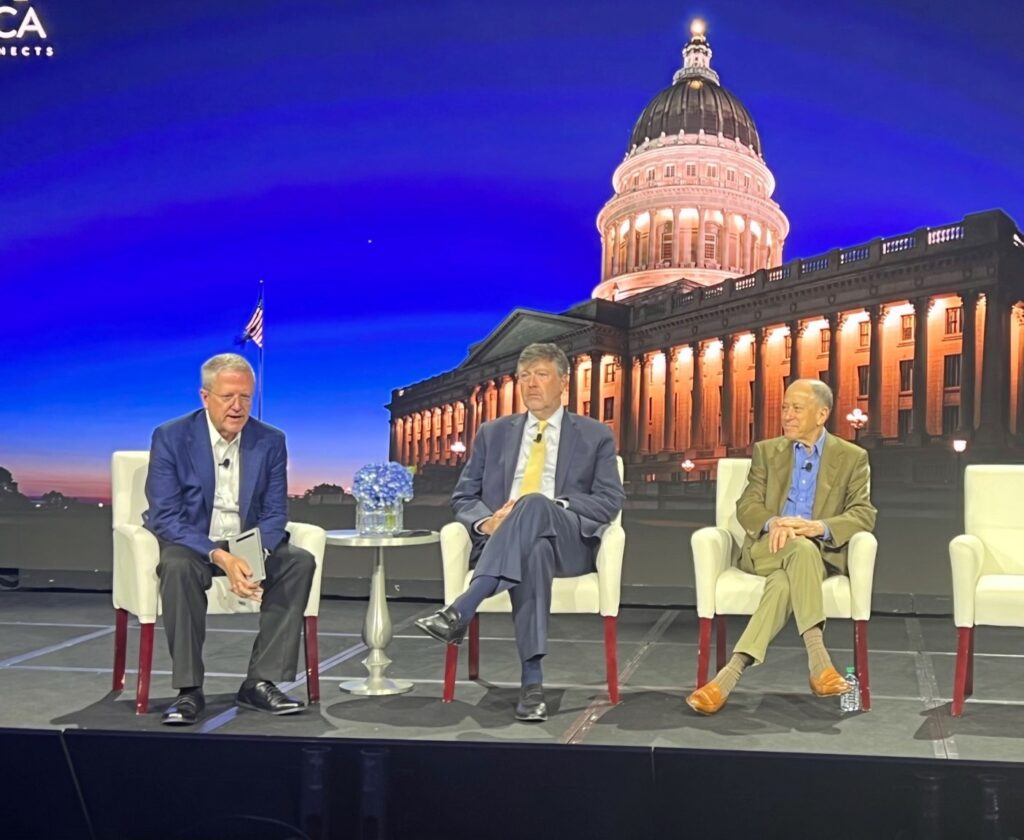 Spellmeyer, who became ACA Connects top official on June 1, was joined on the staged by two broadband policy experts:
Rhod Shaw, Principal and Chairman, Alpine Group; and
Tom Cohen, Partner, Kelley Drye
The conversation covered a lot of ground, with panelists underscoring that key details about the Broadband Equity, Access, and Deployment (BEAD) Program – which includes $42.45 billion in broadband deployment grant money – are still being worked on by officials at the Commerce Department's National Telecommunications and Information Administration (NTIA).
When will NTIA actually start to deliver grant money to the states to fund broadband projects was one topic of discussion. When will the Federal Communications Commission release its new broadband maps that NTIA needs to decide how to allocate money to the states was another. Still, a third centered on ways ACA Connects members should go about engaging with state broadband authorities in charge of reviewing grant projects.
"There's much to learn in the months ahead about the rollout of the BEAD program. The ACA Connects team will do its best to arm our members with the key details and point them in the right direction to receive answers to any concerns they might have," Spellmeyer said.
Spellmeyer's panel helped to conclude the 17th Independent Show at the Walt Disney World® Resort.
The Independent Show is a unique gathering that unites a range of industry participants, including company leaders, informative speakers, tech vendors and various supporters of the independent video and broadband industry.
In keeping with long tradition, this year's Independent Show was co-sponsored by the National Content & Technology Cooperative (formerly the National Cable Television Cooperative) and ACA Connects – America's Communications Association.
---
About ACA Connects: America's Communications Association – Based in Pittsburgh, ACA Connects is a trade organization representing more than 500 smaller and medium-sized, independent companies that provide broadband, phone and video services to nearly 8 million customers primarily located in rural and smaller suburban markets across America. Through active participation in the regulatory and legislative process in Washington, D.C., ACA Connects' members work together to advance the interests of their customers and ensure the future competitiveness and viability of their businesses.