Certainty Will Spur Broadband Investment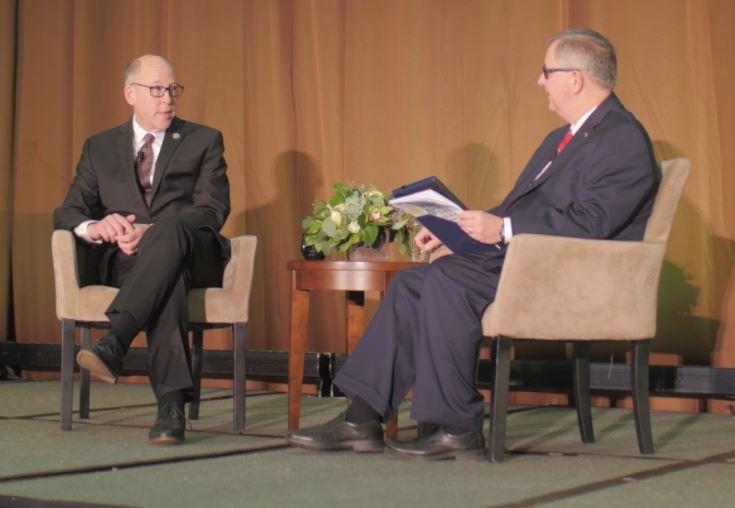 WASHINGTON, D.C., March 22, 2018 – Rep. Greg Walden (R-Ore.), Chairman of the House Energy and Commerce Committee, called on Congress to legislate Net Neutrality rather than relying on heavy-handed common carrier regulation adopted by the Federal Communications Commission under the Obama Administration.
Speaking at the American Cable Association's 25th Washington, D.C., Summit, Walden lamented the chilling effect that common carrier implementation has on broadband investment.
"That's the tragedy of all this ping-ponging back and forth from administration to administration and court challenge to court challenge. We should legislate this space," he said. "We should give certainty in this space, because there's a lot of money available to invest if there is certainty."
In 2015, the prior FCC under Chairman Thomas Wheeler reversed decades of light-touch regulation of ISPs in favor of burdensome utility-style regulation that disproportionately harmed smaller ISPs. Last December, new FCC Chairman Ajit Pai reversed the Wheeler FCC, restoring the historic classification of ISPs as information service providers – a move that has been appealed in federal court.
Walden comments came in a morning Q&A session with ACA President and CEO Matthew M. Polka moments before about 400 ACA Summit attendees began making their way to meetings with lawmakers and regulators on Capitol Hill and at the FCC.
Walden also came to the defense of Pai. "Ajit Pai is an incredible leader. He's come under unfair criticism, including threats to him and his family – it's unconscionable – just because he believes in a free market and light-touch regulation," Walden said.
Net Neutrality is a political issue more than a policy issue, Walden continued.
"The left loves it, which is why they don't want to come to the table. They are actually afraid of their base. They don't want to legislate," he said.
The ACA Summit is a truly special event that allows small and midsize cable, phone and broadband companies that connect hometown America to engage with leading lawmakers and regulators as well as media representatives that report on communications policy in Washington, D.C. Created in the early 1990s, the ACA Summit gives independent operators a vehicle for framing the diverse and complex issues in their own words during dozens of meetings on Capitol Hill and with regulators at the FCC.
About the American Cable Association: Based in Pittsburgh, the American Cable Association is a trade organization representing nearly 750 smaller and medium-sized, independent cable, phone and broadband companies who provide broadband services for nearly 8 million subscribers primarily located in rural and smaller suburban markets across America. Through active participation in the regulatory and legislative process in Washington, D.C., ACA's members work together to advance the interests of their customers and ensure the future competitiveness and viability of their business. For more information, visit https://acaconnects.org/