By ImOn Staff
It was less than a month ago, in early-March, that the ImOn leadership team defined a COVID-19 response plan in anticipation of the virus reaching eastern Iowa. A week later, the company of 134 employees serving 20,000, was fully executing the response plan.
ImOn has learned that in the absence of information, people will create it, and it is never good. With that in mind, employee communications kicked into high gear.
All-employee video calls are held every Wed at 7:30 AM to provide updates and address questions.
Two daily communications are sent to all employees to reiterate new policies and practices relative to the pandemic and help employees feel connected while working remotely.
HR staff is calling every employee twice a month to check-in and see how things are going in the new normal.
Teams are learning to not only work remotely but "socialize" remotely as well. The home-office staff organized and delivered lunch to the field techs. Groups have held video happy hours, playing video trivia and bingo, and there are even plans for a company-wide Cinco de Mayo party.
ImOn CEO, Patrice Carroll, sewed over a dozen facemasks and then sent directions and patterns to employees who wanted to sew the facemasks. With the significant shortage of commercial Personal protective equipment (PPE), the field team is so appreciative of the homemade masks.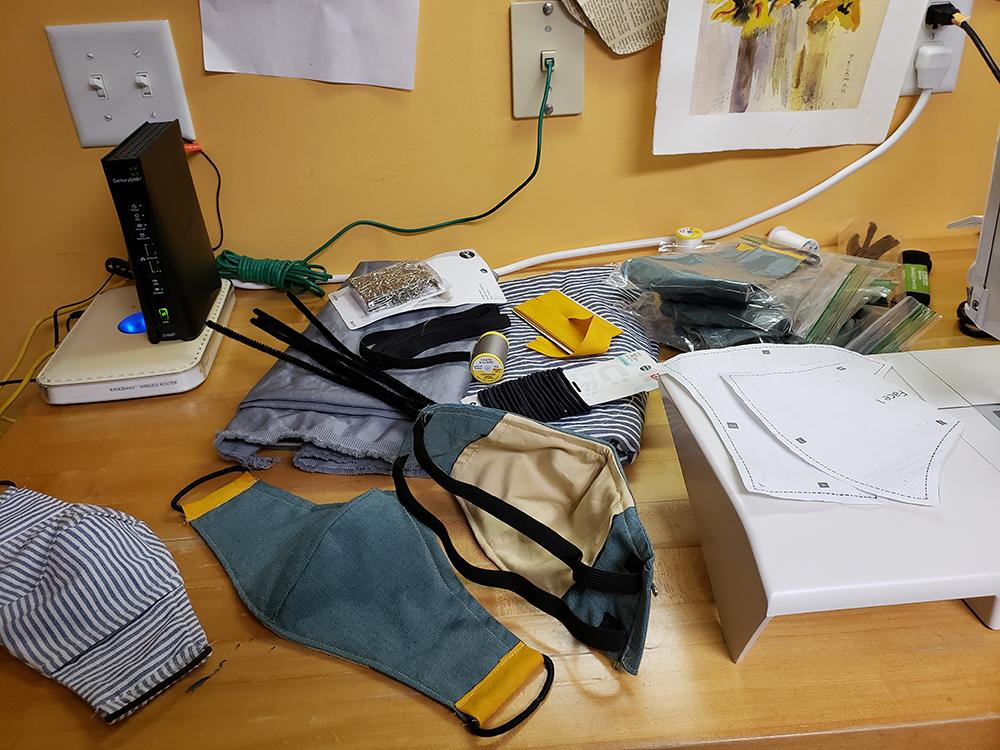 Laughter is often the best coping mechanism. ImOn has delivered creative "dropboxes" to each employee's home. The idea for the first "dropbox" came when an employee shared a picture of the oil painting his spouse painted.  The painting was titled "The Great TP Shortage of 2020" and depicted a single roll of toilet paper. The subsequent "dropbox" contained a postcard of the painting, a list of interesting facts about the history of toilet paper, and a single roll of TP. All of it made a hilarious package that kept smiles on faces.