Highly Regarded Exec to Provide Update on NCTC's 2023 Agenda Amid Ongoing Shifts in the Market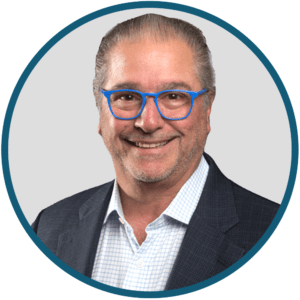 PITTSBURGH, Feb. 8, 2023 – ACA Connects (ACAC) announced today that Lou Borrelli, CEO of the National Content & Technology Cooperative (NCTC), will speak at ACAC's 30th Anniversary Summit next month, providing an update on NCTC's plans for 2023 following a year of bold re-invention and positioning aimed at staying ahead of shifts in the video and broadband technology arena.
"As a respected communications executive, Lou Borrelli is someone who is providing the leadership and clear vision to help our sector navigate historic market disruption, seize growth opportunities and enhanced value for millions of American consumers. I'm certain Lou's insights will be both timely and greatly appreciated by ACA Connects Members," ACA Connects President and CEO Grant Spellmeyer said.
Borrelli is scheduled to speak on March 1 during the Summit's daylong public policy forum.
"ACA Connects and NCTC share one of the strongest and most enduring partnerships in the field of communications. Our alliance gives our members both a voice in Washington, D.C., and influence in the acquisition and deployment of cutting-edge technology. Can't wait to hear what my old friend Lou has to say!" said Patricia Jo Boyers, who is President/CEO & Co-Founder of BOYCOM Vision in Poplar Bluff, Mo. The video and broadband provider serves about 5,100 customers.
Borrelli's Summit appearance comes amid exciting change within his organization, capped by last year's name change to the National Content & Technology Cooperative (from National Cable Television Cooperative). NCTC's new and existing partnerships support its members who serve one third of all connected households in 50 states and U.S. territories with innovative solutions in IP transit & transport, strategic video content products, group purchasing programs and marketing/sales services.
"I think it's fantastic that the ACA Connects Summit is returning to live and in person for the first time since 2019. I know from personal experience that working on common problems with Grant and Patty inevitably leads to positive outcomes and positions our members for success in a hotly competitive marketplace," Borrelli said.
With more than four decades in the industry, Borrelli is a highly respected and widely recognized pioneer in cable television, online media and broadcast production services. He brings an exceptional record of accomplishments, including driving results, innovation, advancements and operational rigor to organizations throughout his career.
Borrelli joined NCTC from most recently serving as Chief Executive Officer of Home and Entertainment for Digicel Group Ltd., which provides mobile phone, cable and broadband to 27 countries in the Caribbean, Central and South America. He was responsible for cable and broadband strategy, policy, operations, content strategy and distribution rights for Digicel's sports and entertainment networks.
The ACA Connects Summit is a special event that offers small and midsize broadband and video providers that serve hometown America the opportunity to engage with key lawmakers and regulators as well as media representatives that report on communications policy in Washington, D.C.
The Summit gives independent communications providers a vehicle for framing the diverse and complex issues in their own words during dozens of sessions on Capitol Hill and with regulators at the FCC.
Previously announced ACA Connects Summit speakers include:
FCC Commissioner Nathan Simington, and
Director of the U.S. Treasury Capital Projects Fund Joseph Wender.
Confirmed speakers for the Summit's State Broadband Leaders panel include:
Brandon Carson, Executive Director of the Pennsylvania Broadband Development Authority;
Dr. Tamarah Holmes, Director of Virginia's Office of Broadband at the Department of Housing and Community Development; and
Josh Hildebrandt, Director of Broadband Initiatives at the Georgia Technology Authority.
The ACA Connects Summit host will be the Grand Hyatt Washington, 1000 H St NW, Washington, DC 20001.
#Summit2023 will be the official social media hashtag for the event.
Registration information is available at: https://acaconnects.org/aca-summit/
---
About ACA Connects: America's Communications Association – Based in Pittsburgh, ACA Connects is a trade organization representing more than 500 smaller and medium-sized, independent companies that provide broadband, phone and video services covering 23 million customers, 6 million of which are located in rural and smaller suburban markets across America. Through active participation in the regulatory and legislative process in Washington, D.C., ACA Connects Members work together to advance the interests of their customers and ensure the future competitiveness and viability of their businesses.