As Chairman of the Subcommittee on Communications, Media, and Broadband, U.S. Sen. Luján Shapes Policies Advancing Rural America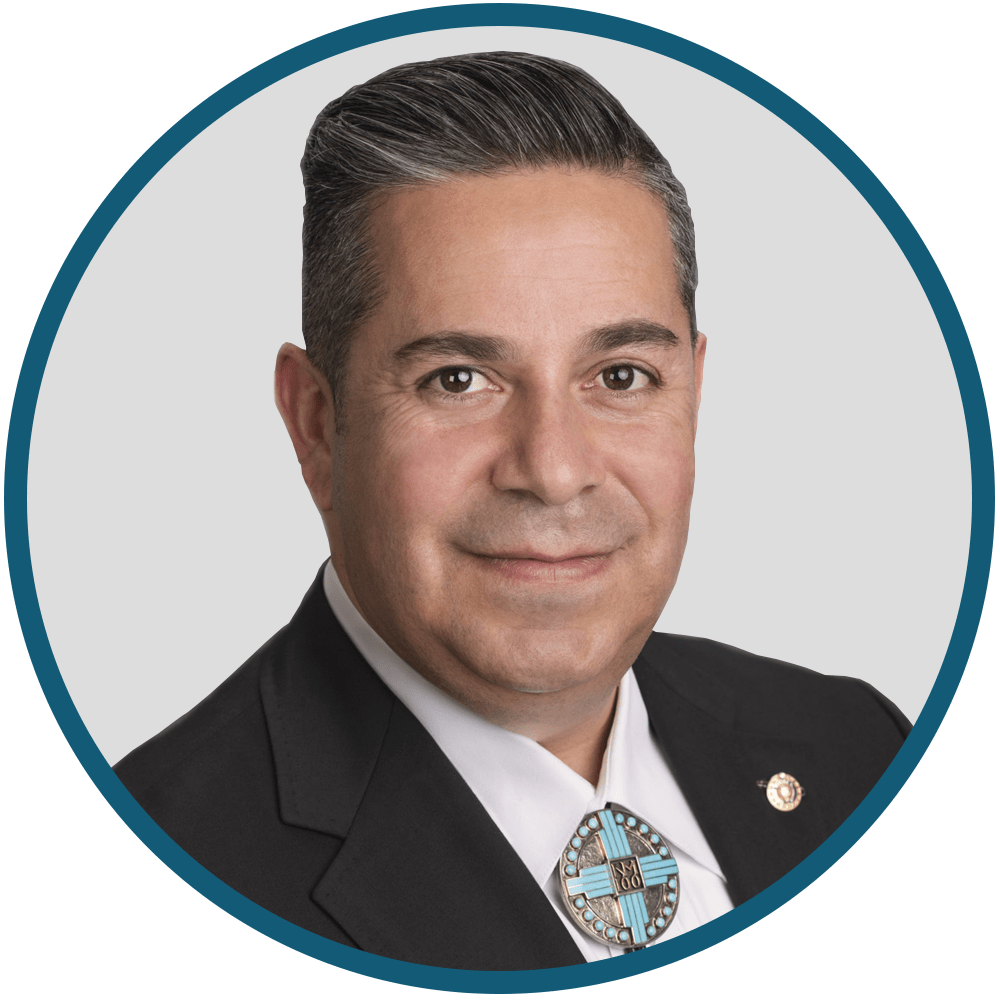 PITTSBURGH, Feb. 21, 2023 — ACA Connects announced today that U.S. Sen. Ben Ray Luján of New Mexico will address ACA Connects' 30th Anniversary Summit on March 1, 2023, in Washington, D.C. The longtime advocate of rural broadband deployment will deliver remarks to scores of communications providers who are deploying robust broadband networks across the country.
As Chairman of the Subcommittee on Communications, Media, and Broadband, Sen. Luján helps to shape communication policy designed to ensure rural Americans have world-class access to the Internet. Sen. Luján is also in position to ensure federal broadband grants actually target unserved and underserved locations, as Congress intended.
"Passionate to see his homestate of New Mexico share in the progress delivered by sound communications policy, Sen. Luján will be speaking to a group of industry leaders who are taking rural America to the next level in terms of quality broadband access — the indispensable gateway to societal advancement. Sen. Luján knows what we at ACA Connects mean by rural America, considering New Mexico has a population density of just 17 people per square mile," ACA Connects President and CEO Grant Spellmeyer said.
Sen. Luján is scheduled to appear on March 1 during the Summit's daylong public policy forum, which will include in-person appearances by officials from the Federal Communications Commission and the US Department of the Treasury.
"I'm so pleased Sen. Luján will be joining us at this historic summit, which comes just a few months before the National Telecommunications and Information Administration (NTIA) begins allocating BEAD money to the states and territories. No overbuilding will ensure that federal dollars get to the places which need service the most," said ACA Connects Chairman Patricia Jo Boyers, who is President/CEO & Co-Founder of BOYCOM Vision in Poplar Bluff, Mo. The video and broadband provider serves about 5,100 customers.
Sen. Luján has represented New Mexico in the U.S. Senate since January 2021. He previously served as U.S. Representative for New Mexico's Third Congressional District from 2009 to 2021 and served as Assistant Speaker of the House of Representatives in the 116th Congress.
Senator Luján sits on the Committee on Commerce, Science, and Transportation. He also serves on the Committee on Health, Education, Labor, and Pensions (HELP); the Committee on Agriculture, Nutrition, and Forestry; the Committee on Indian Affairs; and the Committee on the Budget.
Sen. Luján grew up in Nambé, a small farming community north of Santa Fe, bordered by the Nambé and Pojoaque Pueblos. It was there that he learned New Mexico values, including hard work, dedication, and perseverance, from his family and community.
Previously announced ACA Connects Summit speakers include:
Appearing on the Summit's State Broadband panel will be:
Brandon Carson, Executive Director of the Pennsylvania Broadband Development Authority;
Dr. Tamarah Holmes, Director of Virginia's Office of Broadband at the Department of Housing and Community Development; and
Josh Hildebrandt, Director of Broadband Initiatives at the Georgia Technology Authority
The panel will be moderated by ACA Connects Vice President of Regulatory Affairs Mike Jacobs.
The ACA Connects Summit is a special event that offers small and midsize broadband and video providers that serve hometown America the opportunity to engage with key lawmakers and regulators as well as media representatives that report on communications policy in Washington, D.C.
The Summit gives independent communications providers a vehicle for framing the diverse and complex issues in their own words during dozens of sessions on Capitol Hill and with regulators at the FCC.
The ACA Connects Summit host will be the Grand Hyatt Washington, 1000 H St NW, Washington, DC 20001.
#Summit2023 will be the official social media hashtag for the event.
Registration information is available at: https://acaconnects.org/aca-summit/
---
About ACA Connects: America's Communications Association – Based in Pittsburgh, ACA Connects is a trade organization representing more than 500 smaller and medium-sized, independent companies that provide broadband, video, and phone services covering 23 million customers, 6 million of which are located in rural and smaller suburban markets across America. Through active participation in the regulatory and legislative process in Washington, D.C., ACA Connects Members work together to advance the interests of their customers and ensure the future competitiveness and viability of their businesses.